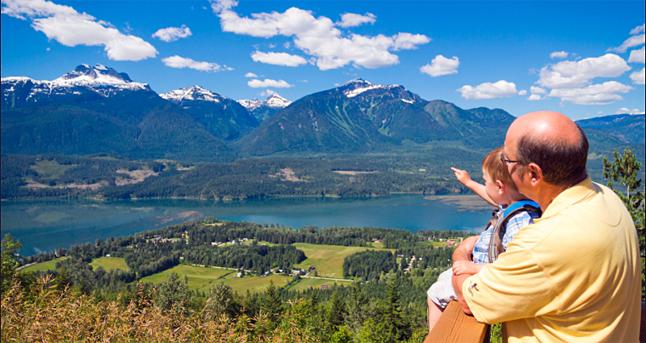 By David F. Rooney
Ask your average Revelstokian if they think Revelstoke Mountain Resort has been good for the local economy and 75 per cent will likely say yes and the rest will say no.
Ask them why they say that and most who say yes won't likely have any figures to back up their point of view, while the naysayers will probably say it just sucks cash out of the local economy.
This is, of course, purely anecdotal and is based on casual conversations with Revelstoke residents over the years but I think it remains largely true. And that is a perception that RMR would dearly like to correct.
RMR is concerned enough about its relationship with the Revelstoke community in general and with City Council that General Manager Rob Elliott appeared before Council to outline what he regards as its current and future contributions to the Revelstoke. It has also released an Economic Impact Statement that details the role it has played in the local economy.
A sure as God made little green apples all that fresh snow snow falling at the higher elevations on Mount Mackenzie is a sure harbinger of the sweet ski season RMR General Manager Rob Elliott is hoping for. With any luck that wish will be fulfilled but whatever happens he can take comfort knowing that so far this year he has done everything he must to ensure continued success far into the future.
"We're growing and we're re-investing in capital works," he said during a recent tour of the hill.
RMR, he said, has been busy working on new trails, renovating its retail spaces and spending a whack of cash on renovating its gondolas. It has also spent $2.25 million since 2008 to market the hill and the town. That does pay dividends. This past winter saw the hill receive its one-millionth visitor.
Some of the things that have been happening on the hill are visible: such as the more than 600 tour buses brought to town by RMR since May; the decision to run the gondola all summer; and the number of men and women, between 180 and 200, employed full-time, year-round employees on the hill. These are aspects of RMR's operations that have direct bearing on the local economy. Then there is the $7 million injected into the local economy. Figures obtained from RMR suggest that 2013/14 approximately $7,000,000 in expenditures was re-circulated into the local economy by the ski hill. (Sutton Hotel, Rockford Restaurant, mid mountain lodge, Mackenzie Tavern, BDC Construction and STHS expenditures bring the total to $15-18 million).
During a presentation to City Council earlier this year Elliott outlined some of the other developments in the works at RMR:
A new hiking trail between Revelation Lodge and Sutton Place Hotel has been developed and two pre resort bike trails have been improved and re-activated (Crowbar/Big Easy).
A Williamson Lake Trail is in the planning stage. Funding is secured from the Revelstoke Tourism Infrastructure committee.
The retail shop that will double in square footage for the 2014/15 season and will include boot sales, boot fitting and more.
The Revelstoke Outdoors Centre has been relocated to the last vacant commercial space on the plaza.
Glading is underway in the Ripper area and further work in scheduled near Tally Ho. Extending the cat ski road along Kokanee ridge and possibly across Kokanee Bowl is on our summer hit list.
Parking in lot #1 has been re-modeled to increase capacity and a new bus drop off area is/was being developed on the south end of Sutton Place Hotel.
Expansion of summer operations and new activities are being considered for summer 2015.
Sporting and entertainment events will be activity recruited to utilize our facility
Eg. Trailstoke/Snowmobile Hill Climb/Phantom Returns…
The patrol centre will be relocated to the Blue House at the south end of the resort property
New windows will be installed in the Gondola this September (2014)
Resort boundary expansion is in the exploratory stage – Elephant's Trunk
Negotiations are underway with the Revelstoke Ski Club for development of a club house and/or a high performance training facility.
Other things are less visible, such as the 2% hotel tax which is associated with the resort development and is allocated to community marketing initiatives through the Revelstoke Accommodation Association.
Details include the facts that:
$2,250,000 has been generated in the past six years to market Revelstoke as a destination;
Growth in fund contributions has averaged a 10 per cent increase every year since the resort's inception in 2007;
Resort status also generates an additional 2.5 – 3 per cent near-matching of the hotel tax from the provincial government. These funds have been (or are to be) dispersed throughout the community and the surrounding area since 2008. By April 2015 approximately $4 million will have been spent (or dedicated) on various projects.
The focus of this spending is tourism infrastructure which benefits lifestyle enhancements for the entire Revelstoke community. Projects that have been funded include the golf course's sprinkler system, club house renovation and golf cart purchase; the snowmobile club's cabin on Boulder Mountain; Welcome Centre, groomer and trail maintenance equipment; bike trails on Mount Macpherson, Frisby Ridge and Boulder Mountain; modifications at the Revelstoke Museum; upgrades to the Forestry Museum; a boat launch at Lake Revelstoke; trail construction for the motor-cross association; half a million dollars on the Visitor Centre; Nordic Ski trail construction, club house and lighting; summer music in the downtown plaza; Arts Council support; and even the City Hall entrance improvements.
Is RMR a money sucker that generates little more than minimum-wage employment for liftees? The statistics say otherwise.
Please click here to view the PDF Rob Elliott presented to Council earlier this year.
Please click here to view the Economic Impact Statement put together by Revelstoke Mountain Resort.
And, finally, here are some of the photos taken during my tour of the hill last month: