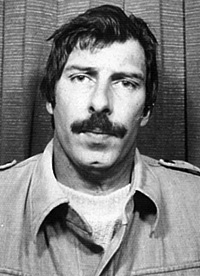 Paul Geoffrey Swallow passed away at Queen Victoria Hospital, Revelstoke on Wednesday, November 19, 2014 at the age of 70 years. A Memorial Service will be held at the Chapel of Brandon Bowers Funeral Home, Revelstoke on Monday afternoon, November 24 at 1:30 pm. In lieu of flowers, memorial contributions may be made to the Canadian Cancer Society, 202 – 1835 Gordon Drive, Kelowna, B.C. V1Y 3H5, in memory of Paul.
Paul was born in Leicester, England on October 30, 1944, and had been a resident of Revelstoke for over 30 years. He enjoyed fishing and walking with his dogs.
Paul is survived by his wife Gillian of Revelstoke; two sons: Spencer (Chelan) of Revelstoke and Robert (Terri) of Prince George, as well as numerous in-laws.
Messages of sympathy may be sent to Paul's family by viewing his obituary at: www.brandonbowersfuneralhome.com.
Cremation arrangements are in the care of Brandon Bowers Funeral Home, Revelstoke.