Editor's Note:
All candidates for City Council seats were invited to submit 500-750-word essays that describe their visions for Revelstoke. "Specifically, The Current wishes to know how you think Revelstoke can or should change within the next four years and how you think it should arrive there," I asked. "This is not an opportunity to restate your detailed positions vis a vis taxation, infrastructure spending, etc. except in the most general way. I believe that voters need to know what kind of City you would like to see emerge — or begin to emerge — from your four-year term."
Here are the responses we received. I have edited them for spelling and general grammatical correctness but have otherwise left them alone…
My vision is a shared, made-in-Revelstoke vision
Hi, I'm Aaron Orlando, a new city council candidate. Most people know me as the editor of the Revelstoke Times Review, where I worked from 2008 to the spring of this year.
Thanks David for asking for candidates' vision for Revelstoke. I am very positive about this community's future, and that's based on a vision of what we can do it we are prepared to work for it — something Revelstokians have always been willing to do.
When we face a challenge, I think back to the spirit of my great, great grandfather Charles Longman, who worked on the crews that built the first trestle bridges for the Canadian Pacific Railway through Revelstoke, Rogers Pass and Kicking Horse Pass. Many doubted their vision and said it couldn't be done. In his sunset years, he road the trains from the Prairies to the coast to remind himself of his part in this grand accomplishment.
To start, this community needs a renewed, collective, made-in-Revelstoke vision. Our planning processes stopped short of completion about two years ago, and they need to be completed. I think we're in a better place to compete them now — in a coordinated, economical fashion. It's good timing. We better understand the changes happening here now than we did about five to 10 years ago. And despite the stalled planning process, there is still a relatively good base to build upon.
What will that vision be? It's up to the community to decide. We need to listen carefully and respectfully to community members when we consult.
I know I am very hopeful, and I'd like to share some of the cornerstones that I think need to form the foundation of this vision.
We need to retain our population. Statistics are clear: we are set for a decline unless we work to attract more residents. I think we can do it by building on the strengths of this great community and the lifestyle it offers.
I think we need to work on the basics. We have big infrastructure challenges in roads, sewers and the water system. We need to take a coordinated, asset management approach, and make solid engineering decisions. Working together, we can solve the Big Eddy water issue, in 2015. And get started on the physical work soon thereafter. I believe that.
We can create economic success with an economic action plan that balances all interests and sets the goals of improving the investment we have, and attracting more.
We need to maintain our resource economy and build on our newer tourism economy. If you ask me what's the most important industry in Revelstoke, my answer is: All of them.
We can branch out into higher education, the knowledge economy, the Web economy, health and culture.
I believe we can put stalled projects to bed, this term. These include the two dangerous intersections at Victoria/Trans-Canada and Victoria/Fourth. We can fix the Forum roof, shore up the golf course plan and finish bike and skateboard facilities and other initiatives like a trails plan and a culture strategy. These projects shouldn't be hard to achieve.
I have a strong vision of economic opportunity through construction and building, and I've talked about specific we can facilitate a revival. Along with innovate new policies, this is the best way to deal with our ongoing housing crisis — by building more private sector housing on empty lots.
If I consult my conscience, it's clear our vision needs to anticipate, mitigate and adapt to a world of climate change. This includes triple-bottom-line decision-making. We need to work on food security, transportation and social issues to adapt to that change.
My vision for Revelstoke includes a compassionate, caring community where those making decisions always consider the social well being of all. Like all communities, we suffer from poverty and social disadvantages, and we need to always consult our hearts and minds as we seek better ways forward for all. And that includes compassionate fiscal responsibility.
Revelstoke does so many things so very well. A big part of maintaining that, I believe, is always working on your vision for the future. I believe the future is better, not worse, if we carry forward with a vision and embrace the challenges and change that will come.
Much like my great, great grandfather Longman riding the trains on nostalgia tours, I believe one day you and I can sit on our porch and watch this community continue to thrive, and say, 'We built this.'
***
Energy and passion for the future
Over the last few weeks of campaigning, candidates have been asked for their ideas and positions on specific issues within the Revelstoke community. However, in addition to this, the Mayor, each of the Councillors and the Council overall, must have a vision. In other words what it is we want to accomplish and where we want to take the city. It is only with a clear vision that we can have direction and goals to achieve along the way.
Revelstoke is an amazing little city, a jewel. We who live here know it, and everyone who visits says the same thing. It has the unique mountain location, an all season environment, and most importantly a resourceful population who have built the city over a hundred years to what it is today. We want to maintain our culture, who we are, while growing economically and in size, while managing inevitable change.
Like anything in life, we as a community must always strive to improve, to be the best that we can be. Over the last 6 or 7 years, there have been many changes to the community and we have grown from a City with revenues of $13 million per year to one with revenues of over $20 million per year. We need to effectively manage our revenues and expenses, avoid mistakes and imprudent spending as best we can, reduce our debt and increase our infrastructure reserves to sustainable levels. We need to be smart and creative about doing this, so that we can maintain and improve upon the services residents need and want.
We need to do the best job we can at listening to and understanding the community so that we can be proactive to their needs and issues. We need ideas and creativity in stimulating our economic development while managing it so that we grow as we wish to grow as a community. The world economy is such that we are competing with many other communities to maintain our current lifestyle and way of life. In order to do so we need to maintain existing businesses and our population as well as create a healthy environment to bring in new families, investment, development and compete for financial assistance/grants from the various levels of government. We are a strong "can do" community and we must use this to our advantage.
In order to do this we need a strong Mayor and Council, one with experience and creativity to understand what needs to be done, as well as the energy and passion to carry it out. We need to encourage the use of the many resources in the community as that is how Revelstoke was built – through community participation. Our Council and in particular, our Mayor, must be "doers" — leaders who can inspire and communicate with our community, effectively deal with our community partners, and various other levels of government, make thoughtful and clear decisions, and be able to carry them through in a timely manner.
If Revelstokians vote for this vision, I believe that we can have a positive and effective four-year term.
***
We've got some work to do!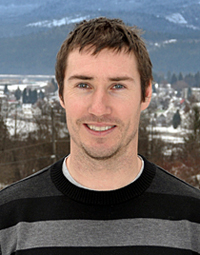 I would like to thank The Current for this opportunity to share our goals for the community.  We had a similar question from the Times Review which was limited to 250 words.  I have expanded my answer below and hope your readers can share some of my visions for Revelstoke's future.
With the right team of forward thinkers on council and a strong mayor, I look forward to seeing the following headlines in our papers:
Revelstoke has the most efficient permitting process in BC, with permits being issued on average, in less than a week;
Revelstoke rents are the most affordable in the province due to  a large increase in rental stock;
Building a family home in Revelstoke is a very affordable option;
Revelstoke receives award for having the best trail systems in Canada;
Revelstoke is congratulated for having the most energy efficient mill utilizing a biomass energy loop;
Revelstoke is recognized for the historical building enhancement on the Mountain View School Project;
Revelstoke increases the tax base by 500 people and 200 new small businesses;
Revelstoke is a leader in debt reduction, reducing debt by 25%;
Revelstoke breaks ground on a new conference centre, new forum and new golf course clubhouse with tourism partnerships, local and private investment;
RMR puts in a new lift increasing their terrain to compete on a global scale;
Revelstoke reduces family food costs by increasing local farming initiatives and home gardening solutions;
Revelstoke's poverty reduction strategy is adopted throughout the Kootenays because of proven success;
Revelstoke invites weekly air travel into the community for international flights via Calgary and Vancouver;
Revelstoke expands programming at the Okanogan College accepting 200 new full-time students;
New fiber optic lines into Revelstoke increase Internet speed for all citizens;
Revelstoke's new transportation warehousing hub ads 40 high-paying jobs to the community; and
Revelstoke's communication and transparency policy credited for the strength and growth in the community.
I am forever an optimist, because it seems a waste of time to be anything else.  Vote DUKE, we've got some work to do!
***
My Vision for Revelstoke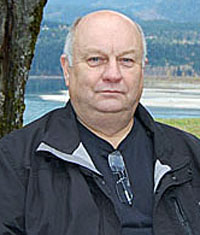 I wish I had a crystal ball but that is one of the things you learn as you get older. You usually have to work very hard to make a vision come into fruition.
Revelstoke is a very unique city in that it is not a place built around a ski hill like Whistler or Banff. It is very diverse with the railway, logging, sawmills and hydro generation right in our front yard plus a rich cultural history so it is important to plan with all these things in mind.
With so many restrictions on travel throughout North America personally I think that we are destined to be the go to place for tourists both summer and winter so transportation is a very big part of my vision.
Because we have the railway going right through the middle of our city and anyone who has travelled by rail will tell you it is a fantastic way to see our country, especially British Columbia so it is my hope that someday in the not too distant future passenger service could be a part of my vision. Even if the Rocky Mountain Tour train could spend more time in Revelstoke it would help to expand our economy
The airport would be a big part of that as well as it is probably one of the easiest things to develop because with the technology of today the guidance systems are much more attainable financially and funding is available through federal government grants. I cannot see it being available for international flights of coarse but regional domestic flights is not that out of the realm of possibility.
Another possibility is a trucking depot for transferring shipments from Calgary, Edmonton and the east to trucks heading south on Hwy #23 to Castlegar, Nelson, Markups and west to Kamloops, Salmon Arm and Kelowna. Shipping costs are very high here because items go right by our doorstep on Highway #1 to Kamloops or Kelowna then are loaded on another truck and shipped back to Revelstoke .Not only is this time consuming and expensive but it also causes an increased use of fuel which affects the carbon footprint in our area. This would also help to attract businesses   to our area that perhaps would use trucking to ship their products out of Revelstoke to all sorts of destinations.
Revelstoke is one of the most incredible places in Canada and people want to live here and raise their families here so it would be a big part of my vision to have some sort of learning centre here whether it be private or public run .Perhaps a culinary school ,environmental sciences ,back country tourism ,search and rescue ,or tourism related education centre .We already have an Avalanche Centre here that is world renowned for its work .Why not expand on that and make it into an international learning centre ?
By developing some of these things in Revelstoke it exposes young   people for a longer period of time to our community instead of just having   them here for a vacation where they don't really get a chance to experience the whole package we have to offer. Once they get involved then they decide that this is where they want to live which helps expand our population and tax base.
It is my experience that people coming from different places in the world bring new ideas with them that expand our minds and teach us new things.
Our future in Revelstoke is with the young people that enjoy the lifestyle we have to offer.
With technology expanding at an unprecedented rate it makes it possible for people to do work in one place and live in another so it would be in my vision to expand and update those services required such as fiber optics and satellite communications.
In closing, it is my hope that more people in Revelstoke get involved in the community and work together to create OUR VISION OF REVELSTOKE which is really what is important here.
Let's be proactive and not reactive going into the future.
Sincerely,
Chuck Ferguson
***
I'm excited by the next four years
Question: The Current wishes to know how you think Revelstoke can or should change within the next four years and how you think it should arrive there. This is not an opportunity to restate your detailed positions vis a vis taxation, infrastructure spending, etc. except in the most general way.
Answer: I am not certain I subscribe to the theory that we need drastic changes in Revelstoke. There are certainly areas in which we can improve. Communication, development services, transit, Economic Development, and departmental spending are all areas that have been topics of discussion. Council and City staff has recognized shortfalls in several of these areas and is taking steps to improve them. Many improvements have already been in focus and improvements and streamlining are ongoing.
In the next four years I would like to continue to challenge each department to find savings through efficiencies. As well we need to continually monitor our service levels and deliverables to ensure taxpayers are getting good value for their dollars.
I see the biggest change/improvement coming in the communication area. We need to embrace the new technologies and social media. Some of this has already happening.
Another change/improvement will come from the public works. We are very fortunate to have landed some incredibly talented and hard working staff in this department. Very soon, we will have a very comprehensive infrastructure plan. This has also been ongoing and is well on the way to completion. This will enable us to formulate a long term plan that will address all aspects of our infrastructure. There will be less surprises and a very detailed repair/replacement process. This will be achieved without consultants I might add.
I see our transit system going to a different model. Clearly, what we are doing is not working. However, we cannot abandon those in our community that require mobility. This will require some very hard work and input from all the stakeholders.
Revelstoke is very fortunate to have such a diverse economy. We are not like many other small communities that are "one trick pony's" running on the viability of one industry. Our industrial base remains strong. Our tourism sector is showing good growth with potential to expand more. As well we are seeing many small business's open. This will be our strength. We need to continue to support our existing business on all levels so they can continue to grow and expand.
I believe all the hard work done within existing entities will begin to pay off as the economy continues to recover. The City, Chamber of Commerce, RMR, Resort Accommodation Association and the Economic Development Services, will all play a role in this. I cannot express in a short forum how much good work has already been done by all these groups.
Another thing we need to strive towards is building a community that is more affordable. We are seeing a younger and different demographic now and we need to consider that. Strategies for affordable housing need to be considered. This should include many options that perhaps have not been investigated. Tiny house projects for first time owners are only one avenue to explore.
There are as well opportunities for business to take advantage of biomass material produced locally. New technologies are coming online constantly that will make this viable.
When high speed Internet arrives we perhaps expect to see technology'based business come and take advantage of the Revelstoke lifestyle.
I am excited about the next four years. I believe we will see Revelstoke grow and prosper. This will take a strong team with not only passion, but a good work ethic. I hope to be part of that team.
***
Everyone benefits when City Hall goes in the right direction
The city of Revelstoke after 4 years, if I was elected to Council and could make the changes necessary to accomplish these changes.
My platform has always been change from the way the City is doing business today.
It should be a place to do business without an ongoing battle with City Hall.
It should be a place to live and be comfortable with City rules and regulations.
It should be a place where you enjoy your work and play.
It should be a place with the amenities to bring up your families.
It should be a place for your retirement.
To make all these things possible changes are required to make life easier for business by allowing them to function without overwhelming rules and regulations from city hall.
We can make life better for residents by cutting the ridiculous costs that the city has imposed on property owners.
We can make things more enjoyable for visitors by opening the doors for the entrepreneurs who are willing to build infrastructure for them.
Just keeping things simple and friendly will improve our image to everyone who wants to work, play and live in Revelstoke.
Everyone benefits when city hall is heading in the right direction, which in turn will make Revelstoke a better place in 4 years.
***
Trust and communication are keys to change
My vision for Revelstoke is multi-faceted and it starts with re-building the trust for all people our community expects to see in their Mayor and Council.
I see this community coming together to provide the necessities of life we all come to expect. We will need to sit down and come up with a concise strategic plan to address the issues facing the City today. By planning and addressing our needs through discussion with community members we will be able to bring about those plans through conscious awareness of fiscal responsibility. As we move forward through a prioritized program in a manner of trust throughout our community we will see growth and commitment to our vision.
I see Revelstoke developing a program to encourage growth amongst the business community by supporting business with an attitude of "How can we help you?" and then assisting by working with them to get them up and running. I see residential growth through a planned affordable housing program, where we are committed to building a set number of affordable housing units each and every year.
I see residential development to offset the continued growth of incoming residents. As the City is charged with providing the basic services to each and every resident, I can envision community involvement through various committees to help us plan which direction we should be going with the services provided. I would hope the incoming Council will seek out this input to help us decide how and which way we go.
As we provide the basic services of water, sewer and the like we also need to address the social development in the community. We will build on the work that has been completed so far, by addressing poverty, a living wage, housing and access to quality food for everyone. It may surprise many that not all citizens have access to these necessities of life; our young and our elderly may not have the resources for this so I know we can work together to address these concerns.
In four years' time, I see Revelstoke store fronts full with successful and happy shop owners knowing that their businesses will survive for the long haul; staff members enjoying a decent wage and comfortable, safe residences to go home to at the end of their day.
I am hopeful that the number of absentee owners will decide that Revelstoke is now the place that they can do business from; that their needs are being met with the our strengthening infrastructure and that due to the growth of our services they are now able to live and work here year round. Those of us who have lived here for many years, will not fear the changes or growth because they have trust in the group of people that they have elected and know that we have their best interests in our mind as we go forward.
I believe that communication is the key to strengthening our community. We can listen, truly listen to what each of us has to say, embrace it, be grateful for it and integrate that input into our plan. It can be done, especially when our community works together and all the agencies work together and talk and respect each other. As long as we have concern for the human spirit, we can deliver. I am told by some that my thoughts are ahead of their time, but I believe one must dream it to achieve it.
***
The next four years will see gradual, steady growth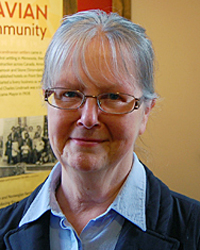 In my vision for Revelstoke over the next four years, I see gradual, steady growth which is reflected by the fact that our school population remains at current levels or has in fact increased. Young families have chosen to remain in or come to Revelstoke for a healthy lifestyle focused on our enviable wealth of outdoor activities. I see that these families are able to obtain liveable wage jobs and in many instances become successful business owners. I see the children of these families are growing into healthy young adults who can realistically choose to stay here in Revelstoke or return after going to advanced education away. I see the College is playing a more active role in preparing both young and older people for transition into the workforce through initiatives such as a properly sourced Adult Academic Career Prep program, or a skills training course such as the recent electrical course, or a course like the Home Support Residential Care Attendant certificate.
I see a significant improvement in internet services throughout the community that allows many people to choose to live, play and work from our mountain community. I see a widely recognized Centre of Excellence for snow research and I see adventure tourism flourishing throughout the year.
I see the Trans-Canada improvements continuing as they have been doing over the last five years, making highway travel safe and efficient. Completion of key sections of four lane divided highway such as the section through Three Valley Gap have decreased the unacceptable cost in human suffering. At the same time, commercial traffic is benefitting from the elimination of costly road closures due to accidents or avalanche situations.
I see fairness in the price of gas in Revelstoke, as prices here more closely follow the prices in the rest of the southern interior as world markets fluctuate. I see us having forgot about the bad old days when we used to put in just enough gas to get us out to somewhere with a lower price. I also see interesting times as the choice of renewable fuels has become a reality.
In my vision, I see that the numbers and overall demand at the Foodbank have decreased. This was a result of initiatives taken to ensure an adequate supply of affordable housing for year-round residents, as well as steps that encouraged local moderation of the costs of goods and services and transportation. I see a great increase in the way we pragmatically share our resources throughout our community.
I see us receiving a major planning award and widespread recognition for successful implementation of an intergenerational recreation facility at Kovach park.
In short, I see us continuing to come together to celebrate the values of inclusiveness and diversity No matter our gender or age or cultural background, we get involved and we work together to develop solutions here that work for us. We are proud to be seen by others as "those folks who are getting it right, and who are getting it done."
***
Evolution — not revolution — predicted for the next four years
"…for the times they are a changin…" Bob Dylan: October 1963.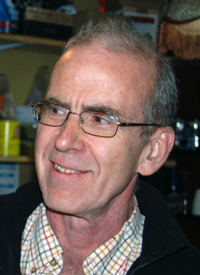 Mr. Dylan said it about fifty years ago and every generation before and after has said it too. Where is Revelstoke now and what do I see changing in the next few years?
While there may be areas of concern on the financial side, which could stand some work, I think Revelstoke is in a pretty good place. In addition to its great natural surroundings, Revelstoke benefits from its diversity, economically, culturally, and socially. While the census may show the population as being down, that may be the case for "traditional" residents but we have many other seasonal residents who don't show up in that number. From Downie, CPR, and BC Hydro that are here mostly because of the physical location, to many small businesses that are created and driven by individuals, couples or small groups with their vision, we are well off. These latter are here because they have, for the most part looked around and found that Revelstoke is more than a pretty face. There is a real community of which they can become a part. This week I interviewed a candidate for a job at my office. When asked why Revelstoke, the answer was that she and her partner had lived in two other communities in the last couple of years (one of them a "resort" community) and that they chose Revelstoke because it had that sense of community that the others did not.
Gone are the times when many, if not most, people were born in a town and died in that town. We are mobile and can be just about anywhere we want in very short order.
While we very fortunately have the benefit of strong businesses in the "traditional" industries such as forestry and need to maintain these, we are changing.
I do not see the City going out and trying to win an industry with a hundred high paying jobs because I doubt it can be done. What I do see and have already seen are those mobile people with energy and vision choosing Revelstoke as the place they want to live and set up a business and doing just that; brewery, T-shirt maker coffee roaster or snowboard maker to point out a few. And others taking over existing businesses that have grown tired and injecting them with new life. There will be more small businesses, retail, professional, light manufacturing etc. created by the people who want to live here. Look around and see the new and good things that are happening and see why people want to be here.
What the City can do to encourage that is to do what a City should do as best as it can and work cooperatively with all the partners, and there are many, who do their part in making the community. We need to provide the core services (water, sewer, roads, recreation etc.) with perhaps some additional services as we can afford them at the right levels and for the right price. The city provides the base on which people with their vision and energy can build their dreams. We can't do away with rules and regulations but we can, as much as possible, not be a block or impediment but rather be a facilitator for people who want to help build our community.
In the next four years I see Revelstoke continuing its evolution, I don't see a revolution. I see a number of small businesses, not one big one. I see us getting comfortable with the changes that have happened and will continue to happen. I see the seasonal housing situation being worked on but not completely fixed. I would like to see, as I am sure most people would, a little (or lot) more activity in our shoulder seasons and I see that coming mostly from all those people out there that have their visions (tourism, specialized education, conferences?). I hope the city can do its part by providing the infrastructure, services and amenities to allow those visions to be realized.
***
The public needs to be welcome at City Hall
How do I think Revelstoke can, and should, change within the next four years and how do I think that we are going to arrive there?
I think that the doors of City Hall need to be re-opened and the public welcomed back in. We need the input from various committees, volunteers and focus groups. We also need to let them know that we are listening and want their feedback and help. I believe that it's time for us to have an open, transparent government that answers to the public.
We need to have accountability and integrity in all of our actions. We need to make sure that we are communicating clearly to the citizens and taxpayers in Revelstoke. Open lines of communication are needed to have clear direction in regards to how we are spending the taxpayers' money.
We also need to be relying on the experience that the citizens of Revelstoke have; there is a place for consultants but we do not need them to tell us everything. I believe we need to be looking for answers internally first. We need to do a better job of being in touch with the public in that regard.
Also, I believe over the last two terms of Council we haven't seen any accountability and I think that is absolutely shameful. A prime example has even happened as recently as in the last two weeks. The accountability level at City Hall has been dismal. I am absolutely stunned at the way that this current Council and city administration treat people and I believe that we must change that with the next City Council. It's high time for us to be accountable and honest. It is time for us to stand up and say enough!
I believe that it is certainly time for us to pay attention and do a better job for the citizens of Revelstoke.
This is what I'm hoping will change about the general climate around the city. I believe we need to reevaluate the way that the city interacts with its residents and businesses. We need to embrace and listen to our residents and business sector; they have great ideas and want to be involved with their city. It's time for us to treat people here with more respect. Being a part of City Council isn't something where we get more than one chance to get things right. We need to be on target and make the best decisions we can for Revelstoke with the information we have at the time.
Being a part of City Council isn't a part time job or a hobby, it is something that's incredibly serious. To do this we need to focus on needing to deliver open, transparent and clear government to Revelstoke, for Revelstoke. I believe that I can be a part of that change; I'm very forthright. I do have an extensive background in management and I am certainly willing to work with any and all people. I believe that we need to reengage the citizens of Revelstoke and ask them for more feedback and more involvement. The citizens here have, more than likely, got the answers we are seeking. We have to ask the right questions. I also believe that it's time for us to continue to listen and understand what the taxpayers are looking for.
We know that the city has been spending outside its means for the last number of years and we need to start looking at ways to create efficiencies within all departments of the city. It is very important that we can get a balanced budget and deliver some value to the citizens. We need to be able to start putting money into reserves. Further to that, we need to be able to have a climate where we're fostering a healthy relationship between all departments within the City and the taxpayers.
In summary, the most critical thing for me is to be open, honest and to act with integrity. I will be listening and understanding what the taxpayers concerns are and looking for solutions or ways to help. That's how Revelstoke should change and I believe being on council, listening to the residents and businesses in the city, that I can be part of that change. I believe I can make that change happen for the citizens.
Thanks so much David for the opportunity to write directly to the readers of The Current.
I would like to encourage everybody to get out and vote on the 15th.  If you're looking for someone with honesty and integrity, who is going to listen to your needs, please go and vote for Trevor English.
***
Hopes his efforts will be appreciated
At the expense of sounding like a cock-eyed optimist, I would like to be able to say, in some small way, I helped contribute to a team that made local residents feel even more comfortable and safe about where they live, more secure in their work and businesses, engaged in and/or able to take advantage of caring social programs, opportunity to take part in the arts, receive the foundation of a good education and have the cleanest environment we can attain.
When people visit here to ski, bike, hike, fish, white water raft, snowmobile, do the museums and check out our local shops and restaurants I would like to think the team helped give them some reason to say WOW!
In short, I would like to be able to say, I did my small part to help maintain and improve the very corner stones of a viable community by working at the ongoing task of updating infrastructure so all of the above have a good foundation from which to work.
***
My Revelstoke ensures security and prosperity for all
My vision for Revelstoke is a simple one, one that involves listening to the needs of the people; to make a strong partnership that can work together for the betterment of all.  That the people of Revelstoke can trust the Council they have voted in to have their best interests in hand with common sense on moving forward.  A new attitude with a joint community vision on how to make Revelstoke move in the direction we need to go.  I want the same as you, to be happy, out of debt and moving forward.   We are luckier then some because we have a great place to live with a healthy life style.
We need to attack infrastructure problems with priorities and financial responsibility in mind.  Grant money available must be grabbed and used before it is lost.  (Big Eddy Water system, affordable housing)  This is the job of the city to find and ensure the most is gained.
I believe we need an open door policy in City Hall and that we are there to serve you.  Communications must improve so projects move along smoother.  We must work with the industries that are here and encourage them to expand.  We must set clear steps for new businesses  and industries if they choose Revelstoke to invest.
I believe small business is the backbone of Revelstoke and we must look after them.
I believe it should not be such a struggle for seniors to life here and that their needs are met.  A strong Mayor and Council can insure our seniors who have invested their lives in Revelstoke can retire here and not see their hard work jeopardized.
I believe it should not be such a struggle for the young to live here and start their families.  We need affordable housing projects to ensure lower-income families can start on a healthy life style.  We need full-time employers.
I believe we must work with our neighbours in the Regional District and encourage the projects they may have to ensure  balance and prosperity for all of Revelstoke, in and outside our city boundaries.
I believe in Revelstoke and all the people that make our community what it is and can be.  We have the knowledge, we have the heart and strength to become what we want to be.
I have the heart and the strength and the common sense and will listen to the needs of Revelstoke.
We all know what needs to be done and the changes that are necessary.  So get out there and vote for a strong team!