News Item: The 2014 election is shaping up to be a busy one with double the total ballets cast in the advance polls as compared to the previous election.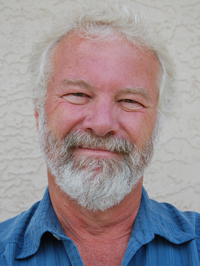 That's an interesting item. But will it hold true when all is said on done on Voting Day?
Saturday's election could well be one of the most significant elections in Revelstoke's recent history. At stake is the direction our community's development will take over the next four to eight years.
We have 12 men and women putting themselves forward as candidates for the six seats on Council. They are all pretty smart and capable people but the crucial choice is going to be the vote for Mayor. It's easy to think that, well, six strong Councillors will out-vote a mayor they don't like. But in reality the Mayor sets the tone for Council. And that means our choice of who sits at the head of the Council table is a critical one.
We, the voters, have three choices for Mayor:
If you prefer the status quo with its lack of transparency, an alienated citizenry and emphasis on bureaucratic 'process' instead of getting things done in a straightforward common-sense fashion then you are likely going to vote for David Raven;
It you want to take a chance and place responsibility for a $20 million municipal budget in the hands of someone who has never participated in government — not even on a City committee — then you'll probably vote for Michael Brooks-Hill; but
If, however, you want a more inclusive style of government, greater citizen participation at public meetings and in Council committees, and an experienced leader who not only listens to people but has a proven track record in government then you'll vote for Mark McKee.
There is a deplorable attitude in BC that voting doesn't matter. Nothing could be further from the truth. Who you vote for is your business but your participation in the electoral process is needed. Voting matters. Your votes will determine who will lead Revelstoke, who will make the decisions on future taxation and who will determine whether we have economic development and prosperity, and social progress or confusion, alienation and stagnation.
Your participation in this election will determine our community's future.
Don't let Revelstoke down. Get out and vote.