The local media landscape is about to become a little more crowded with the imminent launch of a new online publication — the Revelstoke Mountaineer — by former Times Review Editor Aaron Orlando.
Orlando, who was elected to City Council on November 15, has not responded to a Revelstoke Current request for an interview, however, we can say his publication is to be located at http://revelstokemountaineer.com on the World Wide Web.
What little else is known comes from a Facebook pitch aimed at hiring a sales person:
"On a daily basis, we'll post dozens of updates and information on events, entertainment, sports, features, outdoors, lifestyles, news, mountain life, reports, music, culture, business, fiction, sales, specials, community, profiles, art, architecture, deals, offers and contests.
"The Revelstoke Mountaineer is an original, locally owned and operated."
The community is currently served by The Current, The Times Review, EZ Rock, Stoke FM, Revelstoke Cable and our city's notable arts quarterly (which I inadvertently left off this list), Reved.
We do not know when this publication will be launched.
Click here to see the rest of the pitch.
***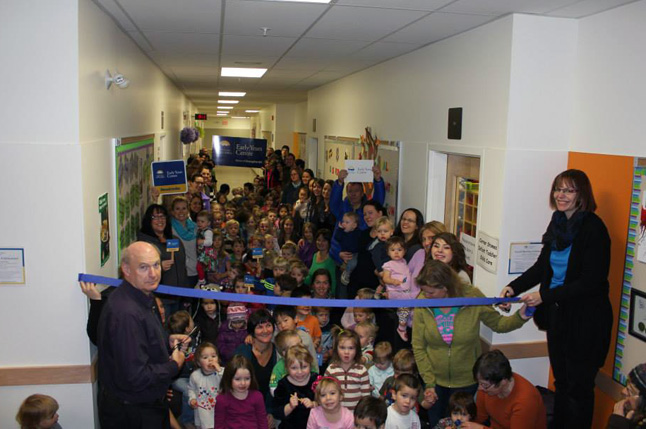 Please click here to view the Early Childhood Development Centre's Facebook page.
***
The City has issued a timely snow-clearance advisory to local property owners.
"The City of Revelstoke wishes to advise that although crews assist property and business owners with the clearing of deep snow and sanding of sidewalks, the ultimate responsibility for keeping the sidewalks clear of snow and ice rests with those owners owner whose property borders the sidewalk," the notice said, adding that "this includes downtown businesses."
Good thing we've not yet received a major dump of the white stuff. We still have to time to prepare for that moment when we have to dig out our shovels and snowblowers.
***
The Revelstoke Theatre Company is seeking nine women and girls and five boys and men eager to trip through the limelight in its production of the fantasy drama, The Snow Queen. All characters must be between the ages of 12 and 60.
Based on the well-loved fairytale by Hans Christian Andersen, The Snow Queen is a coming of age story re-written for the stage by Charles Way about a young girl who finds the courage to follow her heart. Told through fairytale imagery and an array of enchanting characters, it is a story that will delight and inspire audiences of all ages.
Auditions are being held at the Powder Springs Inn on November 22 and 23 starting at 6:30 pm each evening. The Snow Queen is slated for performance next year on February 26, 27 and 28 and March 5, 6 and 7 at the Revelstoke Performing Arts Centre.
Please click here for more story details.
Please click here to acquire an audition script.
***
The snow has begun to fly just in time to give a seasonal feeling to the Railway Museum's popular Trackside Christmas Party on Saturday, November 29 from 12:30 to 3: pm
Children must be accompanied by an adult and — Guess what? — they can dress up in their pyjamas! There will be games, activities, crafts and even an opportunity to decorate cookies.
Children's admission is $5 and adults' admission is by donation.