As we made known  at the close of nominations on October 10, trustees of School District 19 have been acclaimed as there were only five candidates for the five seats up for grabs.
Parents and others in the community would have benefitted from learning about the individuals seeking seats at the SD 19 Board of Trustees table. While we can do nothing about that we can provide interested readers with a brief look ahead to the coming year as seen through the eyes of new trustees Leslie Savage and Bill MacFarlane as well as veteran trustees Alan Chell, Jeff Nicholson and Elmer Rorstad.
Here are some of their thoughts: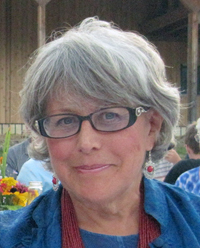 I have a BA in French and English literature from McGill as well as a Diploma Education from the same institution and Master's Degree in Education from the University of Alberta.
I have been a part-time and now full-time resident of Revelstoke since 2002. Before retiring in 2012 I worked for over 35 years in education in Quebec, Alberta and British Columbia. That experience includes 2 years teaching Grade 7 at Beaconsfield High School in Quebec; post-secondary teaching at the Universidad Bolivariana de Antioquia in Medellin, Colombia; sessional instruction at the University of Alberta and Athabasca University, in Edmonton. When we moved to BC, I worked for Open Learning, then Capilano University in North Vancouver, where I taught Communications for 20 years. I've had admin experience as department head, and international experience as coordinator and instructor at the North China Institute of Science and Technology near Beijing. Currently I freelance as a writer and editor; you can see my cookery column, Savage Delights, at www.revelstokecurrent.com.
As a candidate for the Revelstoke Board of Education, I admire the forward-thinking members of S.D. #19 for achievements that have put Revelstoke schools at the forefront of educational achievement in the province, and believe that my background in education will allow me to play an active role in educational decision-making.
I believe that teachers and other District 19 personnel, including administrators, need and want active leadership from a supportive and engaged Board of Education. I would like to see the Revelstoke Board of Education continue to set standards the province in areas that are critical if we are to maintain Revelstoke's leadership role in provincial education, with a focus on:
academic and citizenship goals and rewards for students;
technology as a tool to self-managed learning strategies;
digital competence and creativity;
enhanced opportunities for all students to pursue further education;
tutor/mentoring as an aide to academic achievement; and
an expanded role for schools in the community at large.
My educational philosophy is about change: children want to learn the competencies and knowledge that will allow them to take their place in the world, and adult learners want new knowledge, skills and insights that will allow them to take a place in the world that differs from where they are now. This learner-centered philosophy places the student at the heart of the process. I do not believe there is such a thing as a student who does not want to learn. Our lives as human beings of whatever age are about learning: whether it's a math timetable or a sense of how to better a relationship with friends or family, it is part of the human condition to desire and to be able to learn.
What fosters learning?
From infancy to old age, we learn through observation, experience, modeling, repetition, imitation, aspiration, explanation, practice and more practice. I ascribe to the 10,000-hours philosophy: practice a skill for that many hours and you will master that skill. Of course, the learning environment is critical: empathy, encouragement, and positive feedback for achievement are critical to learning.
The role of schools
Is to provide a structure for the elements that nurture good learning. Schools must be safe; they should allow every student to develop academic, social, creative, and athletic skills to the maximum of the student's ability; they should provide common experiences in the creation of a cohesive society; and they should endorse learning as a central feature of humanity.
***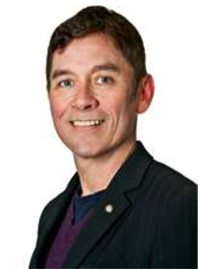 Bill MacFarlane requires little introduction to most parents and other residents of Revelstoke.
A former professional teacher and two-term president Revelstoke Teachers' Association President Bill also served on Revelstoke City Council for many years. He is the winner of the teaching profession's prestigious G.A. Fergusson Memorial Award, which is given to an individual who has made an outstanding contribution to public education, particularly those who have been activists in the BCTF.
Bill believes very strongly that mutually respectful and engaged cooperation between the RTA and the SD 19 Board of Trustees is one of the key reasons that SD 19 is one of the most successful districts in the province.
That bond between educators and trustees was damaged during the this year's teachers' strike through the board's unwillingness to speak with the teachers it had always professed to respect and care for.
"I think it's part of the role of a trustee to speak out for all employees," he said, adding that he believes "there is a widespread feeling across the province that public education is not appreciated."
***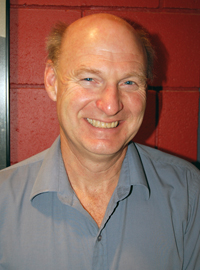 I am very much looking forward to serving another term on the Revelstoke Board of Education. I would first of all like to thank Mauro Morrone and Bryan Dubasov for the contributions they made as school trustees and I would also like to welcome Bill MacFarlane and Leslie Savage to the Board. We will definitely have our work cut out for us over the next 4 years.
Revelstoke is one of the smaller school districts in the province but we are also one of the highest performing districts based on graduation rates, assessments in literacy and numeracy and early childhood success. Our reputation is very strong provincially and that has led to us being selected to open the first Strong Start in the province, the first Neighbourhood Learning Centre projects with our theatre, early childhood centre and gymnastics centre as well as a new secondary school and new elementary school. Revelstoke has recently been selected as one of 12 Early Years Centre projects in BC and we are very involved in that project.
A lot of the credit for our success goes to our excellent district staff at the administrative, teaching and support level. We work well together.
We are already facing financial challenges associated with being a small district trying to offer a full range of services and we need to make effective budget decisions locally, advocate through the BC School Trustees Association for more provincial funding and work closely with the provincial government on any proposed changes to the funding formula.
The next 4 years will require a lot of work on our capital project as we proceed through the process of selling surplus land at the former Big Eddy, Mt.View and Mt.Begbie sites.
On a personal level, I have tried to be a positive influence provincially as I feel that work done at that level will benefit our district. Currently, I am on the Board of Directors of the BC School Trustees Association and strongly contribute to the educational advocacy work done by this association. I am Vice Chair of the BC Public Education Trust and work very closely with CUPE on benefits programs for their members and this work has led to an excellent working relationship with CUPE provincially. I also was appointed to represent trustees at the provincial bargaining table for successful negotiations with both the BCTF and CUPE and while we have achieved a period of contractual stability, there will be a lot of work to do on issues such as funding and support for class size and composition.
There is no question about the amount of work facing us and the importance of serving the community as an advocate for public education. I look forward to the challenge.
***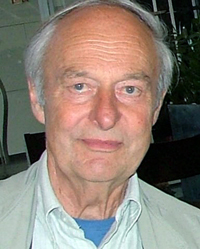 Jeff Nicholson has served on the Board of Trustees for 15 years and was, prior to his retirement, a professional teacher. He has served on many board committees and has been active within the BC Trustees Association.
When asked about the challenges now facing the board he said: "The major task facing the board now is the disposal of surplus properties. I would like to see this done in a way that will be a benefit to the City and its citizens."
***
There are a number of things that I would like to work towards achieving, Elmer Rorstad told The Current:
The old Mountain View school being given to some group, society or other entity that would maintain and offer it to the benefit of the Revelstoke community.  I feel it is important that we protect the heritage building for future generations.
Continue  being an advocate for increasing funding to the Education system by the Provincial Government.
Continue supporting the teachers of Revelstoke in their need for additional resources for implementing new or changing curriculum.
Maintaining the high level of education being offered in Revelstoke within a shrinking budget.
Providing an open door for input by parents, district staff and teachers on Board decisions.  A great deal of debate goes on in camera and I will share information given to me to the other Board of Education members.
Supporting the need for resources to be focused on early education where we can intervene and provide success for the greatest number of students.  This has always been a strength of the education system in Revelstoke.
Thank you for your support in the past and in the future I hope.