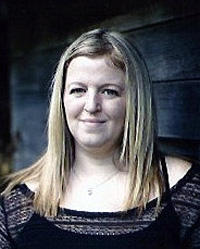 Christina Crowe passed away peacefully at her residence, with her family by her side on Sunday, October 19, 2014, at the age of 42 years. A Celebration of Life will be held at the Revelstoke United Church on Tuesday afternoon, October 28, at 1:30 pm with Reverend Ken Jones officiating. Interment of Christina's cremated remains will take place in the family plot of Mountain View Cemetery. Flowers are acceptable or donations may be made to the Revelstoke Cancer Support Group, c/o Revelstoke Credit Union, Box 989, Revelstoke, B.C. V0E 2S0, in memory of Christina.
Christina was born on December 21, 1971, in Nanaimo, BC. She moved to Revelstoke in 1973 and except for five years when she lived in Grande Prairie, was a life-long resident. Her hobbies were cake decorating and flower arranging, both of which she did with beauty and professionalism. Christina also enjoyed boating and camping. She was a proud member of the Dragon Boat Team. Her joy in life was spending time with her family, especially her grandchildren, nieces and nephew.
Christina is survived by her husband Tim of Revelstoke; three daughters: Sam Shore (Curtis Lowey), Breeana Hartley and Mandi Hartley, all of Revelstoke; two grandchildren: Chase and Kashton; mother Judy Minifie of Revelstoke; in-laws Dorn & Sheila Crowe of Revelstoke; brother Shawn Correnti (Kathy Conne) of Calgary; brother-in-law Jason (Dani) Crowe of Pitt Meadows; sister-in-law Amy Crowe (Ziggy Schmidt) of Revelstoke; aunt and uncle Geri & Don Crawford of Revelstoke; nephew Sebastien and nieces Isabella and Taylor.
Messages of sympathy may be sent to Christina's family by viewing her obituary at: www.brandonbowersfuneralhome.com.
Cremation arrangements are in the care of Brandon Bowers Funeral Home, Revelstoke.