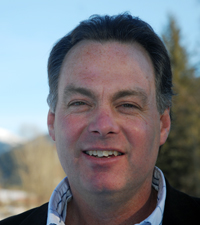 Earlier this month, when I had the opportunity in the Legislature to respond to the BC Liberals' Throne Speech, I decided that one of the things I had to talk about was the level of enforced poverty that members of our communities live in. And this poverty results from very deliberate decisions made by our premier and members of her caucus every day.
In my work as MLA, I hear so many real stories of people who simply have no options; due to age or disability they cannot earn a living and the amount provided to them through government programs leaves them living at a level that none of us would find acceptable. And I know that government MLAs hear these stories too, yet they say nothing, and they do nothing to make things better.
I told the House about a veteran I had met, who despite his service to our country, now is forced to live on only $906 per month. Because of disability, he is eligible for provincial Person with Disability (PWD) benefits, but because this program requires the clawback of other income, he loses his veteran's pension of around $700 per month.
Far too often, a serious injury or illness can leave a person completely unable to work, and when all other resources are exhausted, they are forced into the PWD program. And this outcome is essentially a life sentence of poverty.
Our nearest provincial neighbor, traditionally governed by very conservative politicians, provides significantly more to its citizens who require income support due to disability. Alberta's income support program provides nearly $700 a month more. And there are few communities in British Columbia with a lower cost of living than Alberta.
How can we can continue to keep people in such grinding poverty? Why would we choose to bring our fellow citizens to such a reduced state?
My political views are pretty simple. I think we should stand together.
We pool our resources to educate our children and provide healthcare services to everyone. We pool our resources to ensure that the disabled who cannot earn income are provided for. But government policy is not keeping up with our societal choice.
It is time to raise Person with Disability benefits to a level that actually allows these citizens, who are in need through no fault of their own, to have a reasonable standard of living.
Norm Macdonald is the New Democratic Party MLA for Columbia River Revelstoke. You can reach him via e-mail at norm.macdonald.mla@leg.bc.ca or by phone, toll-free, at 1-866-870-4188.