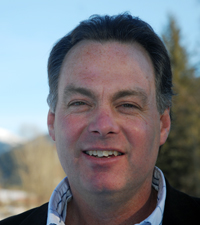 In addition to representing your concerns in the Legislature, I am also responsible for monitoring and critiquing BC Liberal mines policy.
This summer saw the collapse of the retaining wall at Mount Polley Mine near Likely, in British Columbia's Cariboo region. This disaster led to 25 million liters of waste material and fluid pouring into pristine Quesnel Lake.
This truly devastating failure was described by Mines Minister Bill Bennett as not much different than your average avalanche. This description by the man in charge was both dismissive and hugely inaccurate. Not only did this event result in serious environmental damage, it also led to job losses and a black eye for our mining industry.
There have been over 20 tailing pond collapses worldwide since 2001, and they are almost always the result of sloppy design or poor maintenance. They should never happen, and British Columbians would expect that our government would ensure that they wouldn't happen here.
We know that the BC Liberals cut provincial employees who were responsible for monitoring mining. 30% of the staff that used do this work are no longer employed by government. The number of mine inspections is half the number completed in 2001. This lack of oversight tarnishes our province's reputation as a jurisdiction that takes environmental assessment seriously, and that can impact not only the world's view of our mining industry but also that of other resource-based industries.
And we know that there are no real penalties levied against companies that fail to comply with the law. There is little enforcement and virtually no punishment for those companies that do not fulfill their responsibility.
We know in the years leading up to the collapse of the retaining wall at Mount Polley, the provincial government permitted substantial increases in mining beyond the design capacity of the Mount Polley tailings facility.  We know the engineering firm that designed the tailing facility warned government there were dangers in how the tailings pond was being managed.  We know government was informed in 2010 about cracks across the front of the retaining wall that ultimately collapsed.  We know there were reports of water breaching the retaining walls this past May.
The Mount Polley disaster really should be a wake up call to every British Columbian. If you go to bed at night thinking that this government is doing its job protecting workers, rural communities and our land, lakes and rivers, you would be mistaken. Mount Polley proves, once again, that we need to demand better.
Norm Macdonald is the New Democratic Party MLA for Columbia River Revelstoke. You can reach him via e-mail at norm.macdonald.mla@leg.bc.ca or by phone, toll-free, at 1-866-870-4188.