All five candidates for the School District 19 Board of Trustees have now been formally acclaimed.
Leslie Savage, Bill MacFarlane, Alan Chell, Jeff Nicholson and Elmer Rorstad were notified of their acclamation on Tuesday morning, October 21, by Teresa Lerose, Revelstoke's chief election officer.
Please click here to view the notice they received.
***
All members of the public are invited to a public talk and open house focused on mountain caribou conservation in general and this year's successful maternity pen project.
This event at the Community Centre on Tuesday, October 28, will feature, from 6 pm until 7 pm, booths, a poster session and a stakeholder session, followed by a one-hour presentation by caribou experts talking about the maternity pen project and its results.
Refreshments will be served.
Please click here to read a story about The Revelstoke Current's visit to the maternity project.
Please click here to view the poster for this event.
***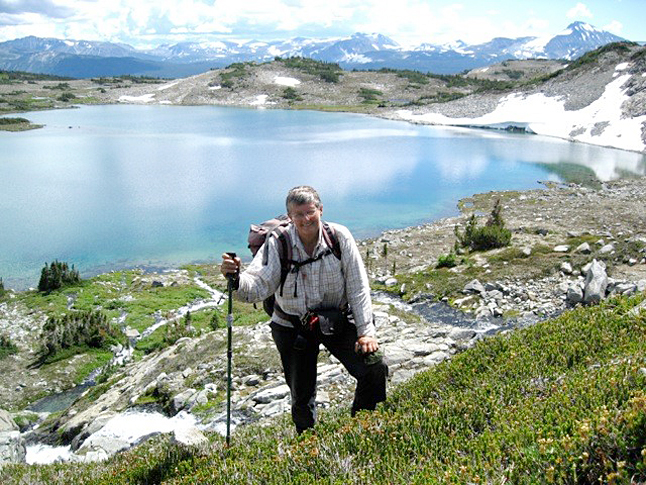 The Revelstoke Branch of the Okanagan Regional Library is sponsoring a special Reading & Slideshow with author Chris Czajkowski on Saturday, October 25, at 4:30 pm.
Czajkowski is the bestselling author of Cabin at Singing River and Lonesome: Memoirs of a Wilderness Dog, and is currently on tour with her new book, And the River Still Sings.
A naturalist, Chris specializes in alpine plants. To provide accommodation 20 miles from the nearest road, she built two cabins single-handedly, using a chainsaw and hand tools. The article she wrote about this was published in Harrowsmith magazine and was nominated for a National Magazine Award. She also contributed regular letters to Peter Gzowski's Morningside show on CBC Radio and has been giving slide shows in BC and Alberta for the past 20 years.
No registration is required for this free event – just drop in.
The Revelstoke Branch of the ORL is located at 605 Campbell Road in the Revelstoke Community Centre. For more information please call 250-837-5095 or visit www.orl.bc.ca.