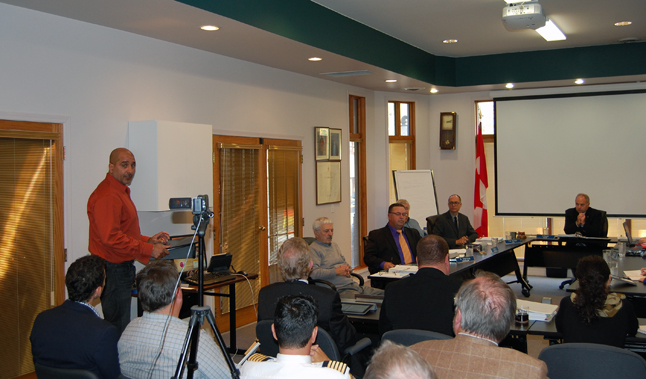 By David F. Rooney
Twenty years after its creation in 1995 the Columbia Basin Trust continues to help Basin communities progress economically, socially and environmentally; it has achieved a lot over those two decades but it is not content to rest on its laurels.
No, the CBT is now embarking on a new three-phase community engagement process that will begin defining the priorities Basin residents hope to see during the next 20 years.
Kindy Gosal, the Trust's Director of Special Initiatives, told Revelstoke City Council on Tuesday, October 14, that the process involves 30 major community meetings between now and February. The Revelstoke engagement session is to be held at the Community Centre on October 30 from 4 pm until 8 pm.
"It's fundamentally important to us," he said, adding that the Trust will not only seek input from Basin residents but will actively follow-up to hone the list of priorities it expects to develop.
There will be three phases over a period of one year that will ensure residents have the information they need to provide input; give them ample opportunity to have their say; and enable the Trust to review, analyze and collate that input and then report back to residents.
Phase One (Sep 2014 – Feb 2015) focuses on connecting with residents Basin-wide to have a conversation about their priorities and ways the Trust can help now and into the future. It will include comprehensive engagement opportunities, both in-person and online, including community workshops.
Phase Two (Feb – Jun 2015) brings groups together on a regional level to narrow down the focus on specific priorities and build recommendations to renew the Trust's strategic priorities and how it works with communities.
Phase Three (Jul – Oct 2015) is an internal phase to build action plans for the Trust to implement the recommendations. These may address potential changes to its strategic planning processes, decision-making, delivery models, and organizational structure.
Please click here to view Kindy Gosal's presentation to City Council.
You can also watch him speak to Council on the video below: