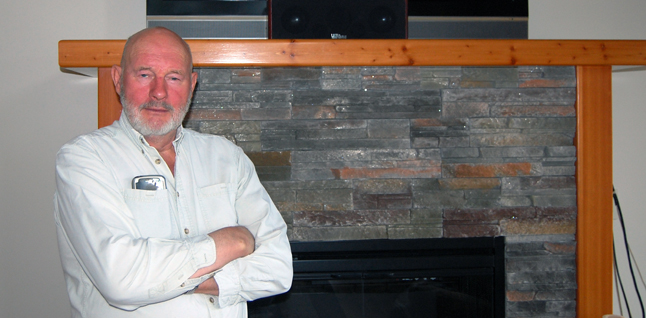 By David F. Rooney
George Buhler is well-known to most long-time residents and has a reputation as a very successful contractor. What's more, he is a long-time observer of the local political scene on many different levels.
A resident of Revelstoke since 1958, this is not George's first plunge into local politics. In 2011 he attempted to unseat Loni Parker as the Columbia Shuswap Regional District's director for Area B. But this is his first bid for a seat on City Council and if successful he says he'd like to bring his building expertise to bear on the infrastructure projects that are looming in the future.
George is a plain-speaking go-ahead fellow who enjoys hard work and getting things done. He is deeply concerned about cost overruns on municipal projects and worries about the way that commercial development has been stalled in the Big Eddy.
He believes Council — not City staff — should be the ones to make decisions about how projects are undertaken. If elected he'd like to sit on Council's Standing Committee for Development Services. That's an agency of Council for which he'd likely be uniquely suited.
But first he ahs to be elected. If you'd like to know more about George Buhler please watch the video below.