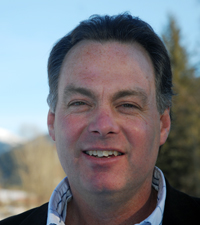 As a former teacher and principal, the first week of September has always involved going back to school. As your MLA, I have often chosen my first September MLA report to talk about the value of public education because I believe strongly that an accessible, fully-funded public education system is one of the most important things a government must provide for its citizens. It is the most valuable gift we can give to all of our children.
But this September, we are not celebrating a return to the classroom, and I believe that Premier Clark is 100% to blame.
I want to declare my unequivocal support of our teachers. There is a right side to this dispute, and a wrong side. Teachers and parents are on the right side. The BC Liberals clearly do not believe in public education, and they are doing everything they can to harm our system.
Public education offers opportunities to all and creates social cohesion. Private schools are by their very nature exclusive, and that exclusivity is not based on talent or ability. It is exclusion based on family wealth, religion and/or gender.
Premier Clark's support for private schools over public schools is demonstrated very clearly by the fact that she uses taxpayers' money to pay BC Liberal MLA Marc Dalton $15,000 a year to promote private schools. The BC Liberals also use taxpayers' money to fund private schools to the tune of $250 million a year.
Premier Clark's assault on the public education system began in 2002 when she was the Minister of Education under Gordon Campbell. Under her watch, the BC Liberals tore up the teachers' contract. Clark got rid of the provisions that protected your children's learning conditions, class size and composition.
BC's Supreme Court has twice declared that the BC Liberals' removal of class size and composition from the teachers' contract was unconstitutional. The courts said that what Clark and the BC Liberals did to teachers was illegal.
Now Premier Clark wants teachers to agree at the bargaining table on an escape clause that will allow the government to ignore the ruling of the courts. This demand is what is keeping your children out of school.
In order to return to the classroom, teachers will have to sanction the government's illegal action against them. They will have to sign away their rights that have been confirmed twice by the Supreme Court. And your children would lose any possibility of having the government reinvest in properly supported learning conditions in their classroom.
Teachers are fighting for the survival of properly funded public education. For me, there is no grey area. I am 100% in support of BC's teachers. I support quality public education for all of BC's children.
Norm Macdonald MLA Columbia River Revelstoke | 1-866-870-4188 | norm.macdonald.mla@leg.bc.c