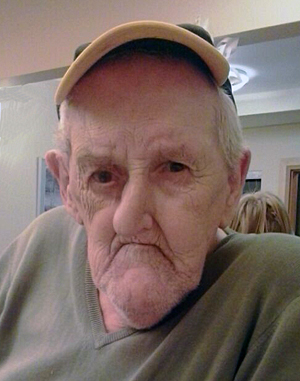 George Albert Ratcliffe passed away at Queen Victoria Hospital, Revelstoke on Monday, August 25, 2014, at the age of 84 years. A private family interment of George's cremated remains took place at Mountain View Cemetery, Revelstoke.
George was born in Vancouver, B.C. on January 13, 1930, and had been a resident of Revelstoke since 1994. He loved playing board games with his family and especially enjoyed being the dealer/banker in Monopoly. George was also an avid crib player and loved to "cheat" at times to win.
George was predeceased by his wife Anita and a brother Ed. He is survived by 10 children: George of Lethbridge, Robert (Sandra) of Chilliwack, Annette of Vernon, Mary (Jim) of Lumby, Lee-Ann (Harry) of Burnaby, Reg (Amber) of Revelstoke, Marc of West Kelowna, John (Cindy) of Revelstoke, Judy (Bill) of Vernon and Georgina (Dean) of Revelstoke; plenty of grandchildren and great grandchildren; one sister Corrall Ratcliffe of Chilliwack, his dog Boostie as well as numerous nieces and nephews.
Messages of sympathy may be sent to George's family by viewing his obituary at www.brandonbowersfuneralhome.com.
Cremation arrangements are in the care of Brandon Bowers Funeral Home, Revelstoke.