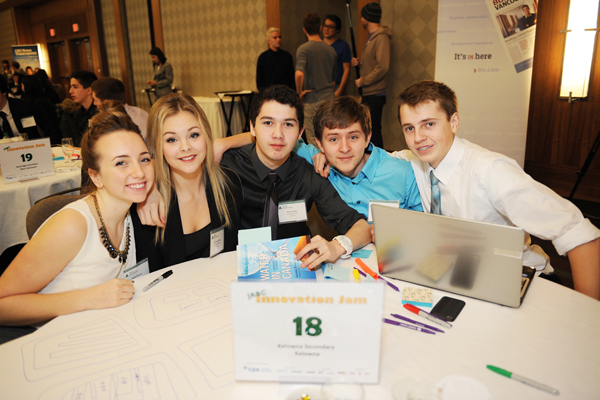 This fall, youth in the Columbia Basin will be able to learn about entrepreneurship and the viability of self-employment as a career option when Junior Achievement of British Columbia (JABC) expands into the region.
The expansion is possible through a partnership with Columbia Basin Trust, which is contributing $300,000 over three years to support business education for local youth.
A statement from the Trust, released on Friday, August 8, said Junior Achievement programs are delivered free of charge to students in Grades 5 to 12 at the invitation of host teachers, and are facilitated by local business people who bring their experience and expertise into the classroom.
"JA content focuses on three pillars — work readiness, entrepreneurship and financial literacy — and aligns with the provincial curriculum. Programs such as Business Basics, Dollars with Sense, Economics for Success and Company Program provide students with rich, interactive learning experiences through a mix of individual, team and class activities, as well as digital content," the statement said. Details on these and other JA programs can be found at jabc.org/programs.
The CBT supports efforts to deliver social, economic and environmental benefits to Basin residents, and youth entrepreneurship fits within both its youth and economic strategic plans.
"Businesses of all types help keep our Basin communities vibrant and strong, so instilling a sense of entrepreneurship at a young age is important," Neil Muth, CBT president and CEO, said in the statement. "This partnership will help expand career options for our youth."
Jan Bell-Irving, president and CEO of Junior Achievement of British Columbia, said it will "help us undertake significant expansion into a region that has been previously underserved relative to other parts of the province."
Junior Achievement programming reaches over 32,500 students annually across the province. To date, JA has been able to offer only a limited number of programs in the Basin, supported by staff at a distance. This unique partnership with the CBT will provide a dedicated JABC coordinator in the region in order to facilitate program delivery with the goal of reaching at least 10% of the Basin student population in Grades 5 to 12 by 2017.
Program delivery in the Basin will begin this fall.