By David F. Rooney
With the ursine death toll at three so far this year it's nice to see one of our hungry bruins get a chance to start her life over instead of a bullet in the brain pan.
The animal in this photo essay was driven into Arrow Heights by the failure of the area's berry crop. Dubbed "Sally" by one local woman, this animal had not been eating garbage and otherwise appeared to be in relatively good shape when RCMP Const. Dave Segers and Conservation Officer Alex Desjardins were called to deal with her.
I just happened to be nearby when I was tipped off to this late-summer drama. The following photos show you exactly what happens to this beautiful animal: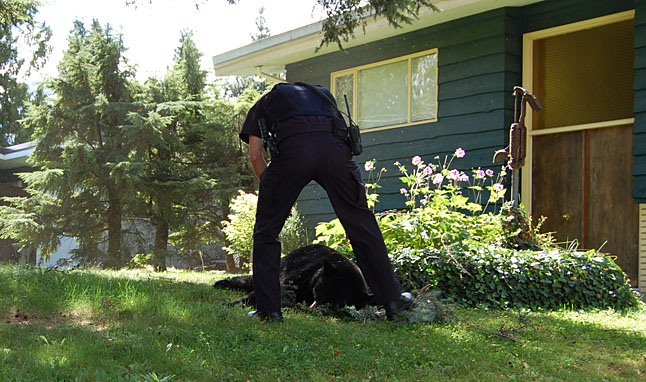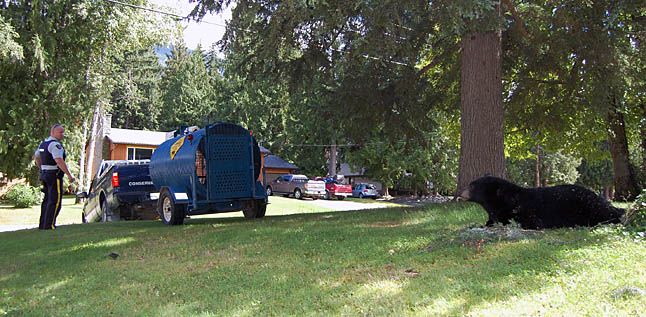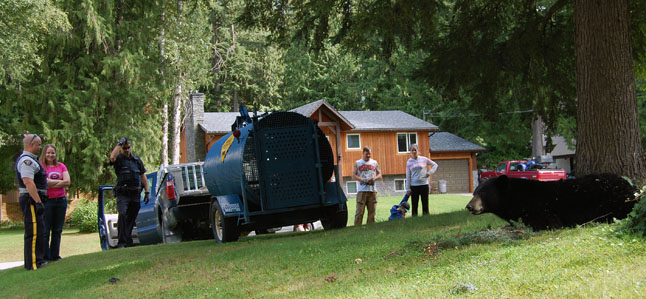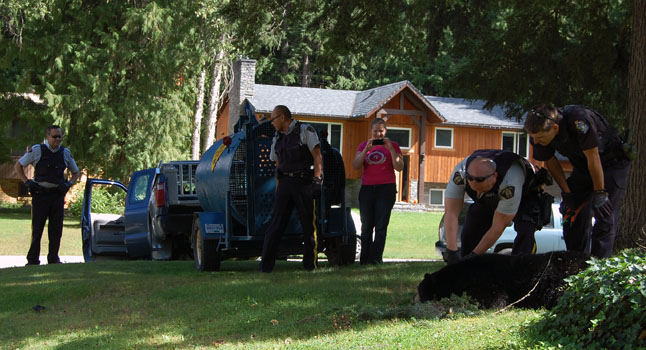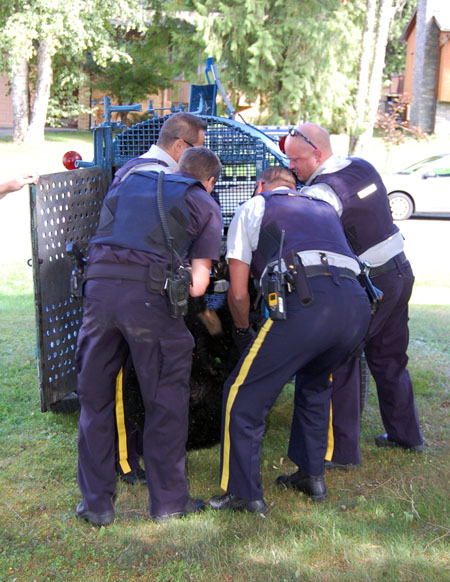 For more information about doing your part to be Bear Smart please click here to visit the Revelstoke Bear Aware website.