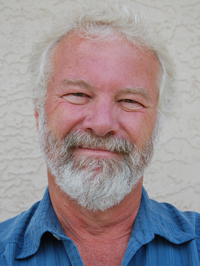 The government and the BC Teachers' Federation may agree that mediation is a good thing but little seems to be happening in that regard even as the teachers' strike cruises into mid-summer.
"BCPSEA and the BCTF agreed that Mr. Justice Kelleher (of the BC Supreme Court) would be an acceptable mediator," says a joint statement issued by both parties on July 2. "He had some exploratory discussions with the parties and determined that mediation is not indicated at this time. The parties appreciate the Supreme Court making him available."
And that is that — except for statements explaining why there would be no mediation right now.
"Mediation is not on at this time because the government included preconditions before mediation could even begin," the union said in yet another statement; this one issued on Friday, July 4. "The government wanted the BCTF to agree to items but at the same time government refused to agree that all proposals would be discussed during mediation. In other words, they wanted to mediate with a one-sided advantage. They wanted to determine the outcome of mediated bargaining before it even began. In the end, government would not agree to enter into mediation."
Education Minister Peter Fassbender had his own take on things.
"Over the past few days BCPSEA and the BCTF engaged in exploratory discussions with Justice Stephen Kelleher to determine whether the time was right for mediation," Fassbender said in his own statement to the news media.
"It was recognized that if the parties were in the same zone, mediation might help land a settlement.  Unfortunately, through these exploratory discussions it became explicitly clear that the BCTF executive would not commit to tabling a set of demands that fall in the same affordability zone as the other public sector agreements reached to date."
So where does this leave bargaining-table progress? Nowhere, of course.
That's good news for the government because it saves millions of dollars as the strike grinds on over the summer.
School resumes in about eight weeks. How long do you think it will be before the BC Liberal government orders teachers back to work?