By David F. Rooney
The families of the two men, Mike Murphy and Al Healy, missing on Kinbasket Lake since Monday evening have arrived to monitor the search for their loved ones and are meeting today, Thursday July 10, with the RCMP, says Staff Sgt. Kurt Grabinsky.
"We will continue searching tomorrow (Friday, July 11) with the RCMP boat, as well the dive team is coming to assess the situation," he said in an update for The Current. "There is a good likelihood that a side scan sonar device may come available tomorrow and that team can assess its application. We continue to be hopeful that we will have success."
The missing men, who are from Mission and Osoyoos, are in their early 60s and are contractors working at Mica Dam.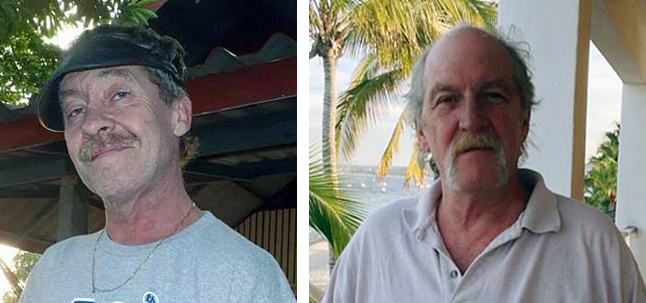 On Wednesday searchers found sandals, a cooler bag and boat seats washed up on shore of an area about two kilometres east of the dam and 1.6 km east of the boat launch. This is not regarded as random debris.
"When you find debris like this on the shore of an area where you are searching for missing people you have to assume it is connected to their disappearance," Grabinsky said.
Waters in that area are between 500 and 600 feet deep and the Revelstoke detachment commander said an RCMP dive team is coming to assist in the search. The Mounties, Revelstoke Search and Rescue and BC Hydro all have boats searching for signs of the two men and their 12-foot aluminum fishing boat. A helicopter is also being used in the search.
The search continues today and is expected to continue on Friday, as well. This story will be updated late Thursday afternoon.