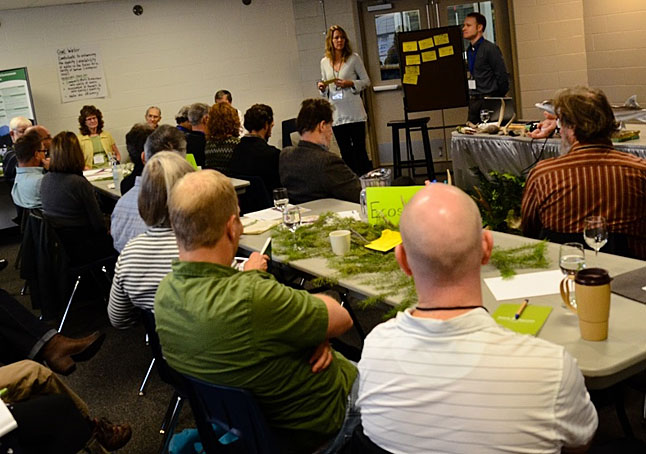 The Columbia Basin Trust is seeking Basin residents willing to volunteer on its Environment Grants Evaluation Committee. Members will serve a three-year term and will review environment grant applications and make funding recommendations. For more information and to apply by July 25, visit cbt.org/egevaluation.
In a statement released on Monday, July 7, the Trust said it is seeking more community input into a process that has, until, now relied primarily on environmental experts from the Basin.
"This approach will ensure that project funding decisions are based on a balance of technical and community input from Basin residents," the statement said.
The revision is one of several changes being made to the Environment Grants program in response to input received from residents when the Trust was creating its new Environment Strategic Plan 2014 – 2019.
"One of the things we heard when creating our new plan is that people would like to see deeper community involvement in the project evaluation process—so this new committee structure is a response to that feedback," said Tim Hicks, the CBT's manager for Water and Environment. "We are looking for applicants from across the region with a range of experience and perspectives—from technical and professional environmental expertise to non-profit, business and industry experience."
Through its Environment Grants program, the Trust has provided over $5 million during the past 12 years for environmental conservation, restoration, stewardship and education projects across the Basin. Learn more at cbt.org/eg.
The Columbia Basin Trust supports efforts to deliver social, economic and environmental benefits to the residents of the Columbia Basin. To learn more about the Trust's programs and initiatives, visit cbt.org or call 1-800-505-8998.