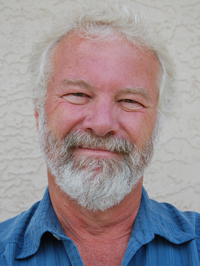 The horrifying massacre of three Royal Canadian Mounted Police officers that occurred on Wednesday evening in Moncton, New Brunswick, is a grim reminder to all Canadians that our generally quiet society still shelters its own share of madmen.
Justin Bourque, the 24-year-old man who allegedly shot and killed three Mounties and wounded two on the quiet evening streets of suburban Moncton, is a former Wal-Mart employee, who quit his job, lived in a trailer park and talked casually about how he would one day "go out with a bang and take people with him." (Please click here to read a profile of Bourque in The Globe & Mail.)
He sounds familiar, doesn't he? He echoes, in most respects, all the other loners who have, gun in hand, decided to avenge themselves on a world that doesn't favour them.
It's easy for civilians living in a community like Revelstoke to imagine that something like this could never happen here. But I'll bet money that many Moncton residents never thought their community would be locked down as armed police officers conducted a manhunt.
Revelstokians are lucky but it's a bit like whistling in the dark, isn't it.
Watching the events in Moncton must be terribly unnerving for the men and women of our detachment — and for their families. Some, maybe even all of them, must daily wonder what their day will be like and, at the end of their shifts, perhaps even breathe a mental sigh of relief that they have not had to draw their sidearm let alone fire it.
I think most Canadians regard this sort of terrorism as not merely frightening but a direct assault on our civil society. The men and women who defend us through the Royal Canadian Mounted Police deserve our respect and support. It not a very tangible thing, but The Revelstoke Current stands with you.
Thank you for all you do for us.