By David F. Rooney
The Chamber of Commerce's Spring Expo, which shone a spotlight on 28 local businesses, was held at a terrific location — the Hillcrest Hotel. But warm spring sunshine was likely one of the factors that tempted a lot of people to stay away from the event on Sunday, May 25.
One deterrent to the overall success of this event may also have been its location. I think it was a great place for a small trade show and so did the vendors. But although anyone who has ever lived in a big city would never think the hotel was at all far out of town, some locals likely thought its two- or three-kilometres distance was too far. In the years when the Revelstoke Theatre Company held their performances up on Mount MacKenzie that same it's-too-far-to-drive attitude often kept local thespians from experiencing the kind of box-office success they now enjoy because they produce their plays downtown.
Still, the show proved to be productive for some of the participating businesses and it certainly was a much more attractive venue than the Forum where the past such shows were previously held. The local also prompted many show-goers to stay on to enjoy a fantastic brunch prepared by hotel chefs.
"You just don't know what will come of something like this," said Vicki Hemmingson of VH Design, a local interior design firm.
About 100 people wandered amongst the booths set up by people like Hemmingson and Amy Flexman of Flexpeditions, which promotes outdoor events and activities.
Here is a selection of images from the show: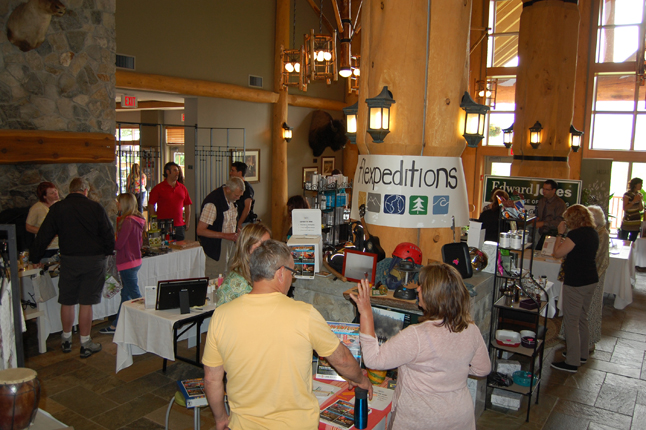 You can learn more about Jacqueline's work at www.vistige.ca.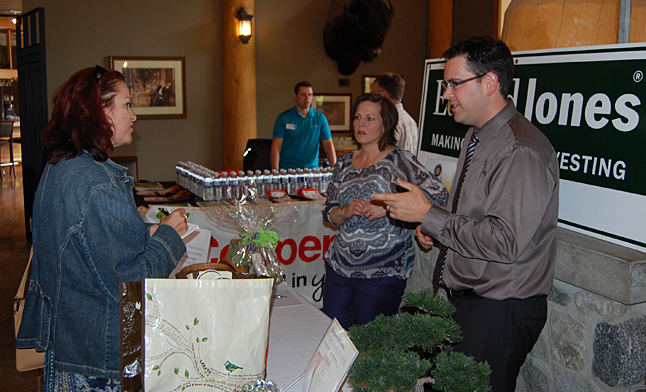 You can learn more about Edward Jones at www.edwardjones.com.
You can learn more about Vicki Hemmingson's business at www.vhdesign.ca.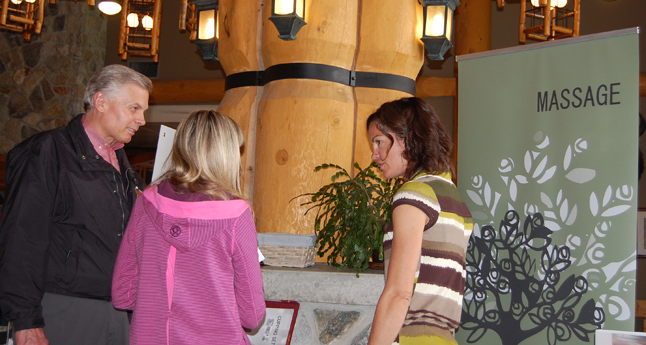 You can learn more about Beth Purser's business at www.bethpursermassage.com.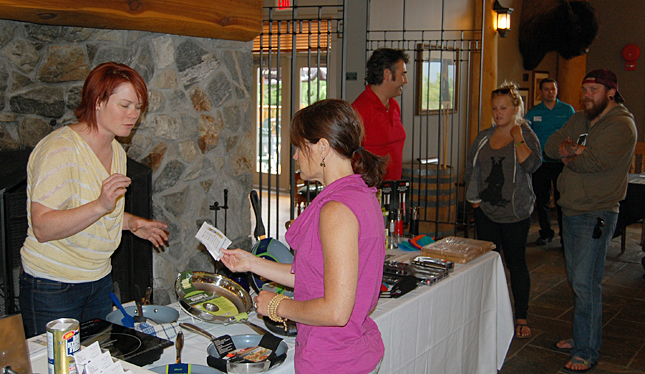 Find out more at bigmountain.kitchen.
 Discover more at www.reposedayspa.ca.