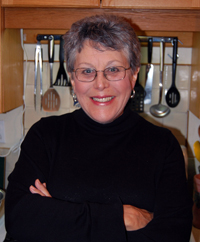 Spicy Glazed Quail, Chicken Legs and Wings
Yam Fritters
Easy Apple Cake with Maple Crumbs, Vanilla Bean Ice cream and Maple Syrup.
My grandmother, who was born in 1885 and lived to 106,  talked of March and April on the farm, in the rocky and barely arable Eastern Ontario soil her Loyalist grandparents inherited as their "payoff" for leaving Massachusetts. She dreaded winter's end, when sowbelly and cabbage were the only edibles in the root cellar—even the potatoes had gone by then—with a few apples, only slightly soft, for desserts. So Easter Dinner was special—they saved one ham from the pig for this, and hopefully some squash and sweet potato or yam.
Then there's the Saskatchewan farmers who speak of the "freezer"—the shed where you tossed the ducks shot in November.
I didn't have any ducks on hand, so found quail at Coopers. I wanted to try out these tiny birds, as they seemed to invoke a sense of history in matters gastronomic: until the modern age, e.g. the 20th century, small game birds formed part of the human diet for millennia. They looked tiny, and I wasn't sure everyone in the family would be okay with eating a small bird, so to be safe I got chicken as well. You could do this with wings for appies, and use Beer-Baked Ham from last week as a main.
Easy Spicy Glazed Quail, Chicken Thighs, Legs and Wings
Serves 4-6 people or 2-3 with leftovers
If you don't want to do a large piece of cooked fowl or meat for Easter, here is an alternative that almost guarantees no left-overs. The clean-up is easy too if you line a baking pan very thoroughly with foil, then just chuck the foil instead of cleaning a pan.
One quail provides exactly four bites of meat, which is dark even in the breast, as the breast meat of flying birds is a used muscle (I was told by my hunting son-in-law) and therefore not the pale white meat of the chicken. You can buy quail, frozen, from Hills Brothers, at Coopers.
½ cup soy sauce
½ cup honey or maple syrup
½ cup chili ketchup, or plain ketchup plus 1 tsp chili powde
1 tbsp balsamic vinegar
6 quail, 6 chicken thighs and 6 chicken legs, thawed
Wash the quail and chicken under running water. On the chicken, cut away any blobs of fat. Use strong toothpicks or metal skewers to fasten the quail legs together, catching the wing tips as you do, and to fasten the thighs into neat packages and the leg skins around the meat so that the skin is neatly around the legs.
Make the glaze by mixing soy sauce, honey, vinegar and chili ketchup, then paint it over the quail and chicken. Reserve the left over sauce for basting.
Heat oven to 425. Line a baking sheet that has an edge with tin foil, making sure some of the foil goes up the edges. Lightly oil the foil. Place the quail and chicken on the foil, making sure each piece is separate from the others. (Use two baking sheets if necessary.) Paint the glaze on with a pastry brush or the back of a spoon.
1) Roast for 15 minutes. Turn heat down to 375. 2) Remove from oven briefly;  turn the meat over, and baste the other side. Roast another 15 minutes. 3) Check the quail for doneness and if browned, remove and keep warm while you continue to cook the chicken.  Repeat step 2) once more. If your oven is a little slow, you may have to do this one more time to achieve the nicely browned chicken wings.
Serve on a platter and watch them disappear.  Add yam fritters and a big salad.
Yam Fritters
This is the most complicated part of this dinner, and it's not, very. And so yummy you won't believe it when the kids ask for more. Use 1 large yam for 6 fritters. They take about 6 minutes on each side to cook, so about 40 minutes cook time from start to finish for 6 fritters, best done at the last minute while the chicken bakes. You need to let the yam sit in the egg white mix for 10-15 minutes before cooking, so start an hour before you plan to serve these.
1 large yam
4 egg whites (packaged, from the dairy shelf, as Whites Only, work fine)
2 tbsp corn starch
1 bunch green onions
1 tsp salt
ground black pepper to taste
3 tbsp oil
3 tbsp butter
Peel the yam. Coarsely grate it, or better still, spiralize it into fine shreds.
Beat the egg whites with the corn starch, salt and pepper.
Clean and finely slice the green onions, including the green parts. Add to the mix.
Add the grated or spiraled yam and mix, then let it sit in the egg white for 15 minutes.
Put half the butter and half the oil in a large frying pan and heat until butter bubbles.
With clean hands, make a ball of about 2/3 cup of the yam shreds, packing it like a snowball; put it into the pan and flatten with the back of a spatula. Put three or four into the pan at the same time, but leave room to maneuver.
After 5-6 minutes, turn over and fry on the other side. The fritters should be nicely browned on both sides. Add the remaining butter and oil, and repeat the process.
This may seem like a lot of trouble but the rest of the dinner is dead easy, and these are REALLY good.
Variations: I keep meaning to try this with squash, zucchini, beetroot or turnip. It's basically the recipe for potato latkes, using other veggies.  If you find something unusual that works, let me know!
Easy Apple Cake with Maple Crumbs, Vanilla Ice cream and Maple Syrup.

Maple crumbs are available at the Museum in Revelstoke. Alternatively, you can buy maple sugar and crumble it, or use a nut/butter/flour streusel stopping for the cake—or nothing at all. A great way to use up apples that are beginning to go soft after the winter, and it's relatively healthy, using veggie oil rather than butter. I use the Sucralose/brown sugar mix to cut down on glucose content in a dessert that with the ice cream and maple syrup doesn't need much sweet in the cake. If you use sugar alone, you can cut it to 1/3 cup.
This cake is easy, serves from the baking pan, keeps well and pairs wonderfully with ice cream and maple syrup—but it's also good on its own.
2 cups finely chopped peeled and skinned apple
1/3 cup sugar or 2/3 cup Sucralose/brown sugar mix
1 egg, beaten
¼ cup vegetable oil
1 cup all-purpose flour
1 tsp cinnamon
1 tsp vanilla
1 tsp baking powder
1 tsp baking soda
¼ tsp salt
½ cup chopped walnuts (optional)
½ cup maple crumbs (available at the Museum in Revelstoke)  or ¼ cup brown sugar
Preheat oven to 350F.
Oil well and flour a 9 X 9 inch baking pan.
Peel and core then quarter the apples. Reserve two quarters and chop the rest;  put them into a bowl with the sugar and let stand for at least half an hour. The sugar will attract the juices from the apples, and this provides the liquid for the cake batter. You can't skip this step.
With the reserved apple quarters, slice thinly and put into another small bowl with 1 some water and a teaspoon of lemon juice. These are for the topping.
While you wait for the sugar and chopped apples to meld, butter a 9" x 9" cake pan, round or square. Cover with parchment paper and butter again.
Add the beaten egg to the sugar and apples and blend. Add vanilla.
Add salt, cinnamon, baking powder and baking soda to the flour, and blend dry ingredients.
Stir the apple/sugar/egg mixture into the dry ingredients and mix. If you use walnuts, stir in. Spoon into the prepared cake pan. Lay the apple slices on top, and sprinkle with maple crumbs (or brown sugar.)
Bake for 35-40 minutes. A toothpick stuck into the cake will come out a little moist, but that's okay—it's the apples, which stay soft.
Serve with vanilla ice cream and maple syrup.