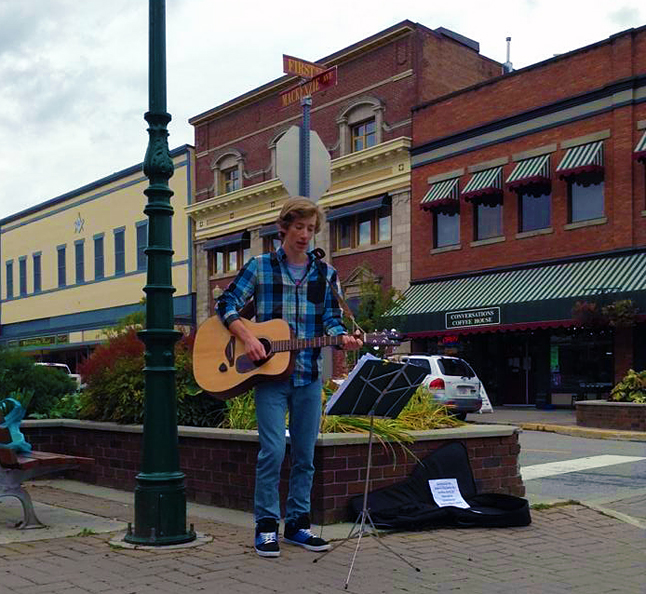 Local youth Daniel Blackie (or D-Black) is hoping for lots of public support as he participates in a music contest on CBC Radio called Searchlight.
This is an annual contest that chooses the best new musical talent in the country. The prize is $20,000 worth of music equipment and a festival billing. Artists can submit one song that can be voted for once a day until April 6.
Daniel has been one of the driving forces behind the various incarnations of A House Without A Poarch for the past two years. He is well known locally for his appearances at the Revelstoke Coffee House, at various youth events, and for busking downtown. Now, at age 16, he is striking out on his own to start his first solo project. With mostly folk roots and lots of strumming guitar, his first album should be released within the next year. Most of the inspiration for this project can be credited to Craig Cardiff, whom he was lucky enough to meet about a year ago, and who set him onto his present musical path.
To vote you can follow this link and scroll down to where you can see the "vote for this artist" button on the right: http://music.cbc.ca/#/artists/D-Black.