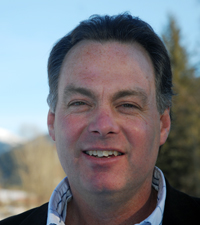 In my previous two MLA reports I've talked about the reasons that your BC Hydro rates are going up.  I've laid out examples of BC Liberal interference in BC Hydro decisions and the ways that those decisions are now costing you money.
But the question has to be asked: Was it simply incompetence by the BC Liberals, or was there a larger agenda at work?
Too often over the last 12 years we have watched as government actions have allowed the transference of public assets into private hands, and friends and supporters of the BC Liberals have consistently been the beneficiaries.
For decades, British Columbians benefitted greatly from having access to affordable power locally generated by BC Hydro.  And British Columbians benefitted greatly because BC Hydro, which is publicly-owned, contributed hundreds of millions of dollars in dividends to the general revenue of the province.  This was an excellent example of a public asset used for public good.
A very effective energy lobby group was established and they worked closely with government to figure out a way to begin to transfer that public wealth into private hands.   The only way it could be done was for the government to implement a wide range of legislative changes which were laid out in the BC Liberal Energy Plan.
Through legislation, BC Hydro was forbidden from building new power projects, and was mandated to purchase new energy from private power producers, primarily through 'run-of-river' projects.  Private companies were allowed to 'stake' rivers and creeks across British Columbia for only a small fee.  And then private companies signed long-term power purchase agreements with BC Hydro at exorbitant rates.  These contracts were so lucrative that they provided these companies with enough collateral to raise the capital to build hydro projects on formerly wild rivers and creeks.
In the end, these private companies have taken over access to our rivers, our water and our land; privatizing a public asset using public money while being protected from market forces through contracts that are now bankrupting our Crown corporation.
And how much money has been made at our expense?  How much will this gold rush in British Columbia's energy sector cost BC Hydro ratepayers?  Estimates for long-term contracts are as high as $50 billion.
That's a bill that is going to take ratepayers a very long time to pay off.
MLA for Columbia River-Revelstoke Norm Macdonald is also the Deputy Chairman of the Special Committee on Timber Supply and 
Opposition Critic for Forests, Lands and Natural Resource Operations
 . He can be reached at 250-344-4816 | 1-866-870-4188 |104, 806 9th Street N | Box 2052 Golden BC V0A 1H0 | www.NormMacdonald.ca