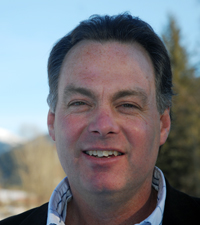 The people of this area have benefitted greatly from the formation in 1995 of the Columbia Basin Trust (CBT).  The purpose of the Trust is to support the social, environmental and economic well-being of the residents in the Canadian portion of the Columbia River Basin which was affected by the Columbia River Treaty.
Basin residents are passionate about the Columbia Basin Trust.  They feel a sense of pride that their efforts to redress the losses of the past have resulted in such an innovative and successful organization.  And they feel a strong sense of ownership.
My experience as a representative of this area has shown me time and time again that the best decisions are made by the engaged citizens who will be most affected by those decisions.  And the management of the assets of the Columbia Basin Trust is just another example of that fact.
In 2004, the board of the CBT decided to explore the sale of its joint venture power assets to BC Hydro and to invest the proceeds.  But as part of the Trust's due diligence, public meetings were held to consult with Basin residents.
Basin residents were absolutely clear that selling off these valuable assets was the wrong thing to do.  Even though there might be some short-term gain in investing such a large amount of money in the stock market, residents took a much longer view.  With the benefit of hindsight we can now see just how much money the CBT would have lost had it gone ahead with this plan.
Money that currently funds local literacy programs, supports youth activities and improves environmental conditions in the Basin would no longer be available.  And it took Basin residents who took the time to participate in the consultation process to make this clear.
This is an example of benefitting from collective wisdom, but it would not have happened if there had not also been an opportunity to share that wisdom.  Never underestimate how important your involvement is in the decisions that are being made in your community and your province.  And let us fight against every attempt that is made to remove our involvement in the decision-making process.
MLA for Columbia River-Revelstoke Norm Macdonald is also the Deputy Chairman of the Special Committee on Timber Supply and 
Opposition Critic for Forests, Lands and Natural Resource Operations
 . He can be reached at 250-344-4816 | 1-866-870-4188 |104, 806 9th Street N | Box 2052 Golden BC V0A 1H0 | www.NormMacdonald.ca