Finally, 2013 is well and truly done and 2014 waits ahead. But just before we push ahead into the future, The Revelstoke Current in pleased to offer you a peek back at the sights, sounds and tastes of Christmas 2013 courtesy of the talents of Laura Stovel, Jason Portras, Sarah Mickel and Lucie Bergeron.
December 14
By Lucie Bergeron
Over 30 people, most but not all of them children, came to the Library for a Gingerbread Man Scavenger hunt on Saturday, December 14. They helped round-up a bunch of escapee gingerbread men. Thanks Linda Dickson for the great idea!
Here are some very cute photos from this event: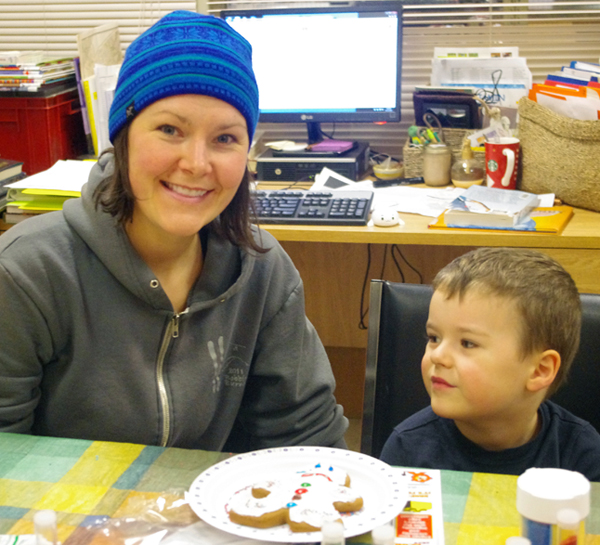 December 18
By David F. Rooney
Columbia Park Elementary School led the parade of Christmas Concerts with a standing-room-only performance in its gymnasium on Wednesday, December 18. Normally I would have stayed for the entire event and shot a couple of hundred photos throughout. However, I was under a lot of pressure and strain during November and December and really had to cut back on a lot of activity.
I did nonetheless shoot a few events, starting with CPE:
December 19
By Jason Portras
The Arrow Heights Elementary Christmas Concert, entitled A Revelstoke Christmas Carol, a play created by Mrs. Amber Thompson, was very entertaining. Based on a mix of Dickens' A Christmas Carol and Dr. Seuss' How The Grinch Stole Christmas young and old were well entertained.
You'll be seeing more work by Jason Portras in 2014 as he will be shooting many events for The Current in the months ahead. In the meantime, here are some of Jason's great photos from the concert: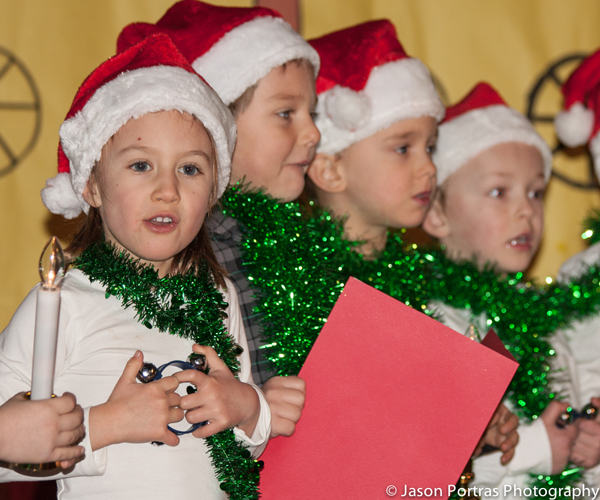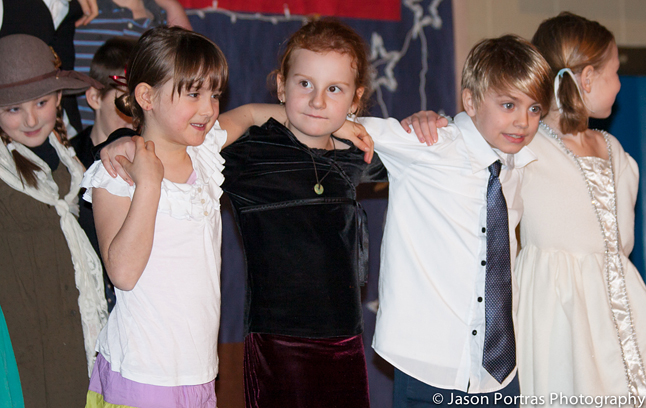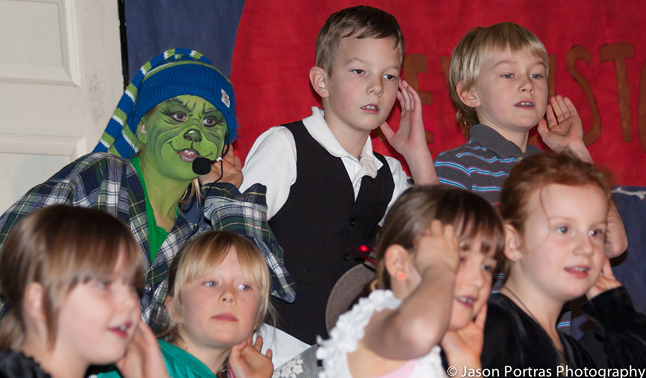 AHE Principal Todd Hicks dons his fairy wings to the enjoyment of the crowd and students, becoming the Fairy of Things To Come. Jason Portras photo
December 19
By David F. Rooney
December 20
By Sarah Mickel
Photographer and parent Sarah Mickel shot 900 photos at the Christmas Recital staged at the Performing Arts Centre by singing teacher Joanne Stacey.
She did, as she put it, "a lot of sifting" to find just the right images of Joanne's students. You be the judge: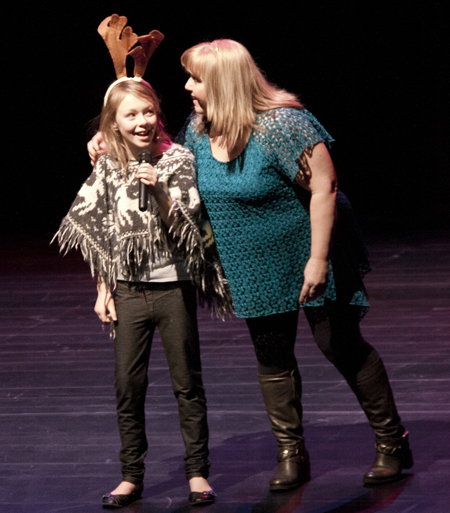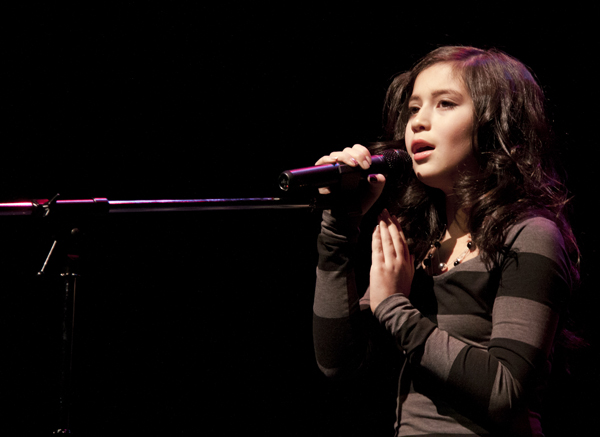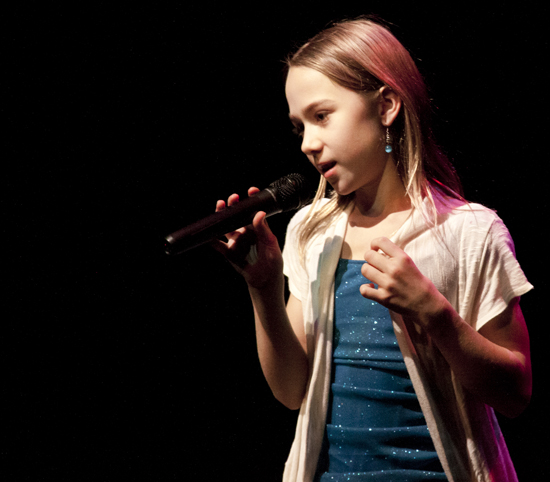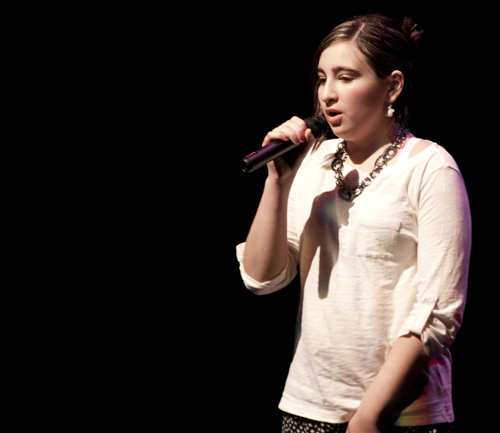 December 23
By Jason Portras
Revelstoke's Museum & Archives, located downtown at 315 First Street West, held a Multicultural Christmas event on Monday, December 23.
It was a big hit for all the kids and parents who attended, with many crafts and activities celebrating a variety of cultures. At $4 per child, it was a steal of a deal!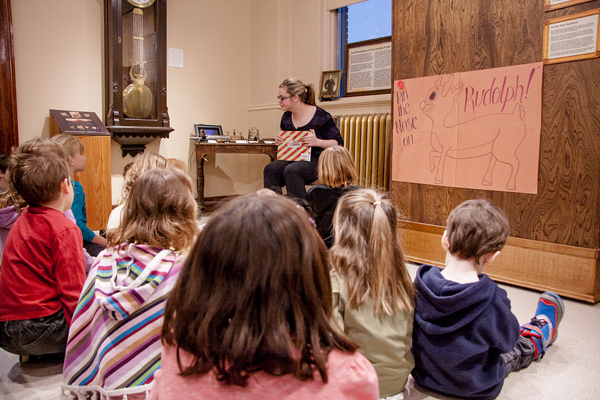 December 25
By Laura Stovel
At the Frontier Restaurant on Christmas afternoon, the wonderful aromas of turkey, stuffing, mashed potatoes and vegetables filled the air. Community members dug into heaping plates of food while others darted about serving coffee, tea or juice or just stopping and chatting a while.
This was the annual Christmas dinner "going on 19 years" according to organizer Ginger Shoji. Shoji has organized 17 of them and Frontier owner, Matt Singh, has hosted the meal for 10 years. "It makes my Christmas," Singh said. "It's fun and I love doing it."