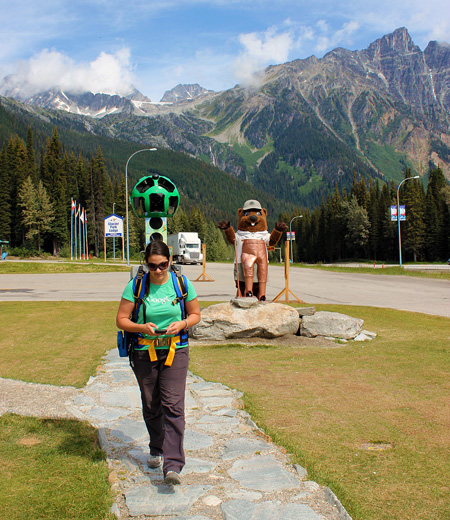 You can now take a virtual tour of Mount Revelstoke and Glacier National Parks through Google's Street View.
"Everyone can take a virtual trip to sub alpine meadows, the interior rainforest and the steep granite peaks of the Columbia Mountains in Mount Revelstoke and Glacier national park or follow beside the railway heading east to the Rocky Mountains for the awe inspired scenery of Yoho National Park or travel south down through Kootenay National Park where glacier-clad peaks meet the semi-arid grass lands," Parks Canada spokeswoman Jacolyn Daniluck said in an e-mail.
"I invite you to visit Google Maps or Google Earth and enter the name of the following British Columbia, Parks Canada locations to experience this new virtual adventure or better yet, start planning your next visit and explore in person:
Mount Revelstoke National Park;
Glacier National Park;
Yoho National Park; and
Kootenay National Park.
She said that under an agreement between Parks Canada and Google this past May, Google Street View personnel travelled across Canada to include national parks and famed cultural sites in Google's geography products.