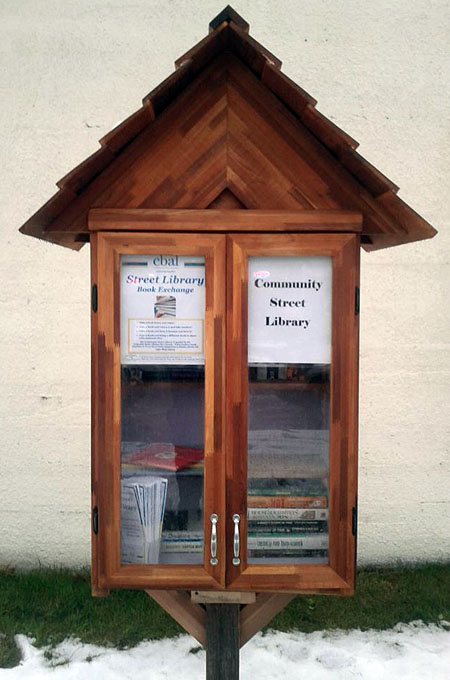 A new Street Library has been installed in front of the United Church at the corner of Mackenzie and Third.
The street library idea was suggested to the Columbia Basin Alliance for Literacy by Mike Brown of The Taco Club food truck.  The Taco Club had the library built and the United Church "has graciously allowed it to be installed in a prominent location in front of the church," said the CBAL's Tracy Spannier.  "As our part of the collaboration, CBAL will be stocking the library and ensuring there are books to borrow."
Community members are invited to:
Take a book home and enjoy it;
Take a book and return it and take another;
Take a book and keep it because you love it; or
Take a book and bring a different book to share with someone else.
If anyone would like to donate gently used books for the street library or any of the CBAL's other book exchange locations, they can drop them off at the CBAL office at Room 120-1001 Mackenzie Ave or call 250-805-2305.