Advertising Feature

By David F. Rooney
There's a lot of curiosity about the infill-style house called The Skinny House by its builder, Peter Bernacki. For months, local residents have wondered what it is like inside. The Current tantalized many of the curious with a July 25 photo feature. Now, we can show you what the finished product looks like.
Skinny though it looks, this brand-new infill development at 1005 Third Street West has 1,880 square feet of space on the main and second floor. There is an open-plan kitchen and living room on the main, plus a main floor half bath under-the-stairs storage space and a laundry room. There are three bedrooms and two full bathrooms on the second floor. And there's a 700 square foot purpose-built granny suite in the basement.
Bernacki and the subcontractors who worked with him (you can see who they are at the bottom of the page) are proud of this project and rightly so. It's a beautiful new home and, at $385,000, is priced to sell. It will also have new-home warranty coverage as Bernacki is a licensed builder with Homeowner Protection Office.
What's more it's the kind of new home we could well be seeing more of here as time goes on. Bernacki says there are plenty of small and odd-sized lots in Revelstoke that lend themselves to interesting and well-built homes like this.
Mayor David Raven agrees.
"The City is pleased with the quality infill houses being constructed in the city," he told The Current.
So are  the subcontractors who worked n this project. If it sets an example and inspires other builders they stand to benefit.
This new development was open to curious members of the pubic on Wednesday, October 16. More than 200 people walked through it. If you missed that here is a photographic peek inside the completed Skinny House: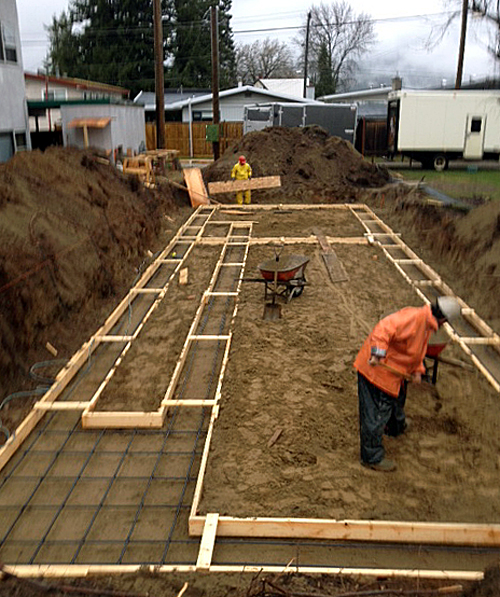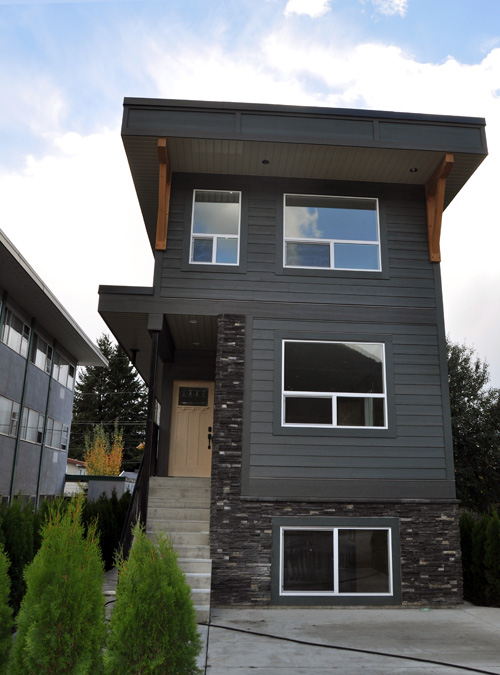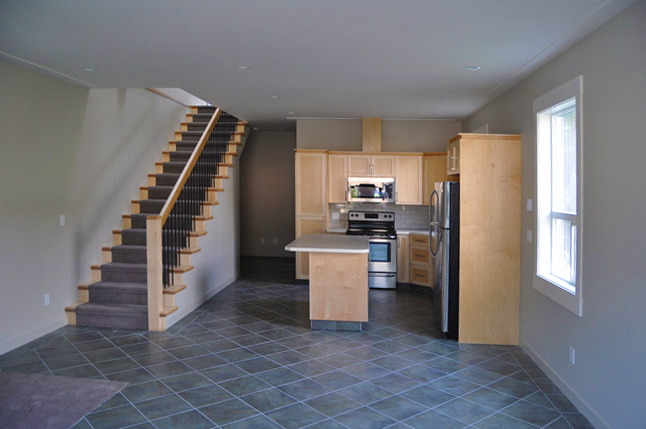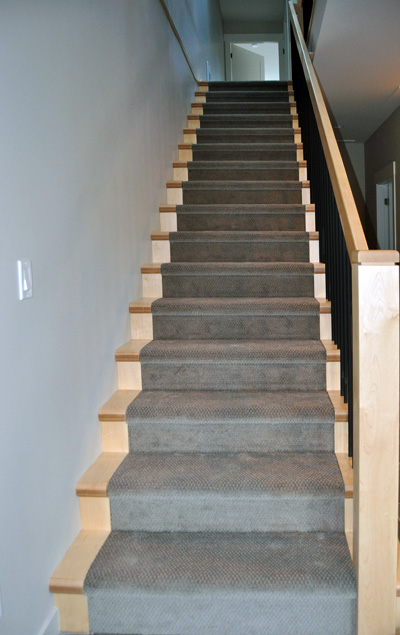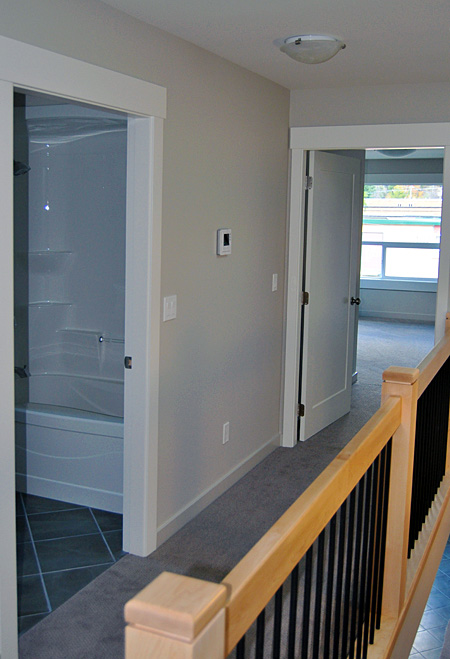 The high quality of the Skinny House will doubtless excite many prospective buyers and deservedly so. It is the product of not just Peter Bernacki but the many reputable local subcontractors who worked on it. Here's a list of those skilled and conscientious craftsmen: