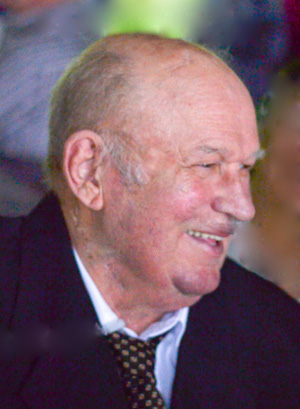 Harold David (Harry) Verhaeghe passed away suddenly in Kelowna, BC, on Friday, September 20, 2013 at the age of 73 years.  A Celebration of His Life will be held at the Chapel of Brandon Bowers Funeral Home, Revelstoke on Saturday afternoon, September 28 at 2 pm.  In lieu of flowers, memorial contributions may be made to the BC Lung Association, 2675 Oak Street, Vancouver, B.C. V6H 2K2, in memory of Harry.Harry was born in Eston, Saskatchewan on December 18, 1939, and had been a resident of Revelstoke for over 45 years.  He was a welder for many years retiring from Downie Street Sawmill.  He enjoyed tinkering on cars, sledding, demo derbies, fishing working in his shop and loved spending time with his brothers, family and friends.
Harry is survived by his wife of 52 years, Margaret of Revelstoke; four children: Blanche (Robert) Russell of Kelowna, David Verhaeghe of Burnaby, Debbie Verhaeghe of Penticton and Cathy (Scott) Johnson of Vernon; five grandchildren: Tia, Chantal, Raelene, Jordan and Alassa; one great grandchild Kevin; siblings: Vic, Jules, Gene and Vernon; sisters: Dorothy, Alberta, Winifred and Leslie as well as numerous nieces and nephews.  He was pre-deceased by his father Joseph, and mother Martha.
Messages of condolence may be sent to Harry's family by viewing his obituary at www.brandonbowersfuneralhome.com.
Cremation arrangements are in the care of Brandon Bowers Funeral Home, Revelstoke.