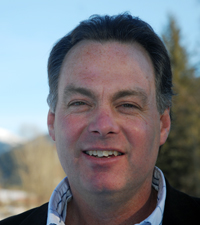 For Members of the Legislative Assembly, it was a somewhat unusual summer. The provincial legislature was in session for part of June and all of July.
The only focus of this sitting was to pass the provincial budget because the budget was not passed prior to the May election. The budget process consisted of the presentation of a $44 billion spending plan, but it also included a great deal of other financial information.
It is the role of the opposition to scrutinize government spending. As the critic for Forests, Lands and Natural Resource Operations, I questioned the Minister for several days, looking at each line of the budget for his ministry.
The documents presented by the government in this post-election budget were dramatically different from the assertions the BC Liberals made during the election; the deficit was higher than projected. In the last 4 years, the government has missed its deficit targets by a combined total of a billion dollars.
Even though the BC Liberals campaigned promising a 'Debt Free BC', the province's debt is now moving to $69.8 billion. That figure is more than double the province's debt when they took over in 2001.
But this debt figure is only part of the story. There are also other contractual obligations which represent more than $100 billion.
With so much owing, it is clear that serious financial constraints are ahead of us. It means that there will be more cuts to services and more increases in fees. And we know from experience that more often than not, the cuts are deepest in rural areas.
As your representative, I will work to get accurate information about our true financial situation. And I will do my best to fight cuts that unfairly impact our seniors and our children.
You can reach Norm Macdonald's office by e-mail at norm.macdonald.mla@leg.bc.ca or by phone at 1-866-870-4188.
MLA for Columbia River-Revelstoke Norm Macdonald is also the Deputy Chairman of the Special Committee on Timber Supply and 
Opposition Critic for Forests, Lands and Natural Resource Operations
 . He can be reached at 250-344-4816 | 1-866-870-4188 |104, 806 9th Street N | Box 2052 Golden BC V0A 1H0 | www.NormMacdonald.ca