By David F. Rooney
Saturday morning's cool temperatures and rain showers caused more than a little dismay as organizers wondered how it would impact the Revelstoke Credit Union's 60th birthday party.
Fortunately, however, as the minutes counted down to the party's starting time of 1 pm the sun steamed its way through the clouds, temperatures climbed and everyone gave a collective sigh of relief.
There were games and toys for young kids from the Revelstoke Community Child Care Society, face painting, a Show 'n' Shine from the vintage car club, a photo booth that really attracted a crowd, free burgers and hot dogs burned on a grill by the Rotary Club, a terrific display of cheerleading skills by the lovely young women of RSS, music by Maritime Kitchen Party, popcorn and mercifully brief speeches by Credit Union Chairman Alan Chell, CEO Roberta Bobicki, and His Worship, Mayor David Raven.
The celebration of this remarkably well-connected community financial institution was warm and friendly and clearly demonstrated the depth of appreciation that Revelstokians hold for the credit union. All in all it was darned good party.
In case you missed it, you can enjoy it vicariously through the following photos: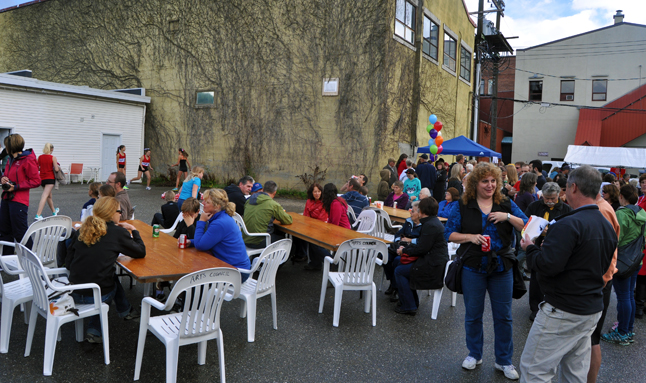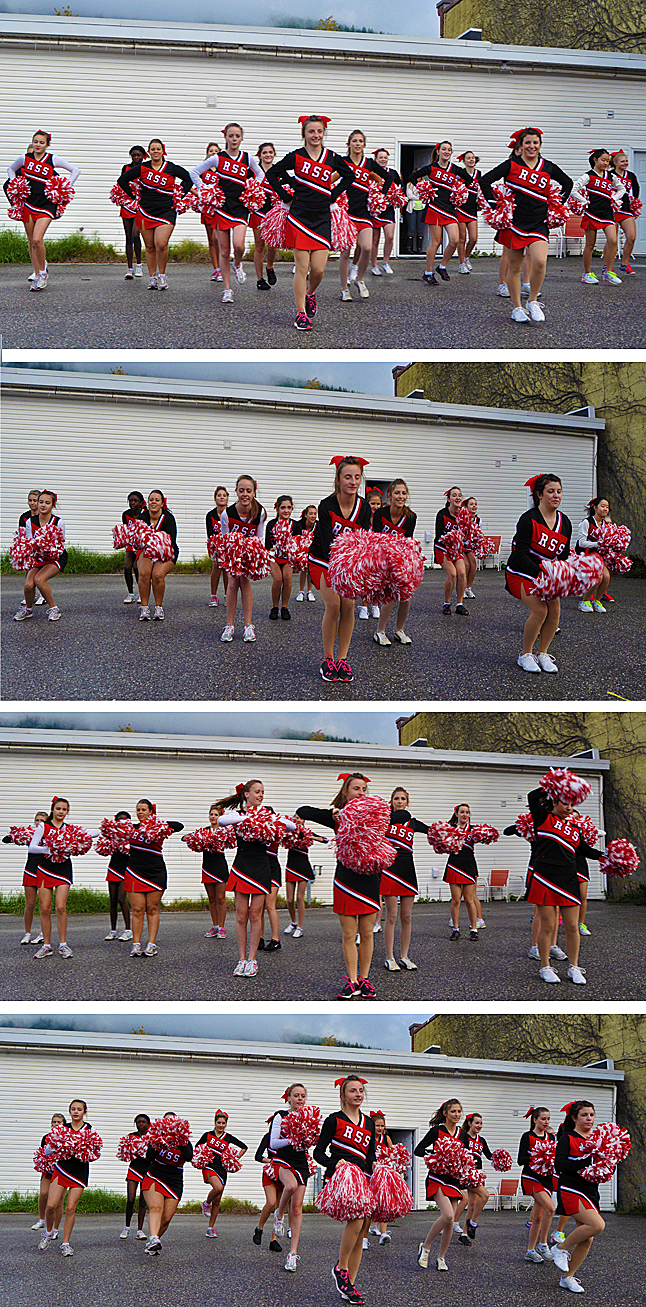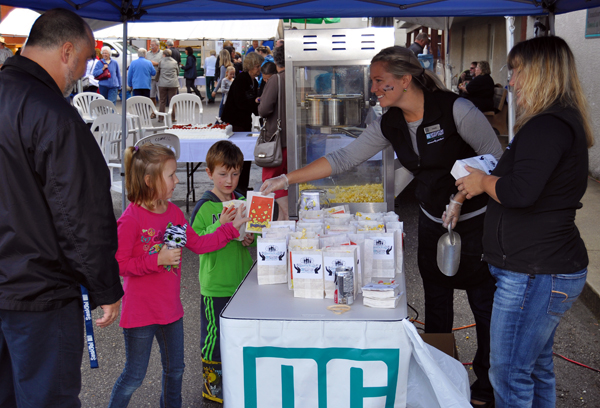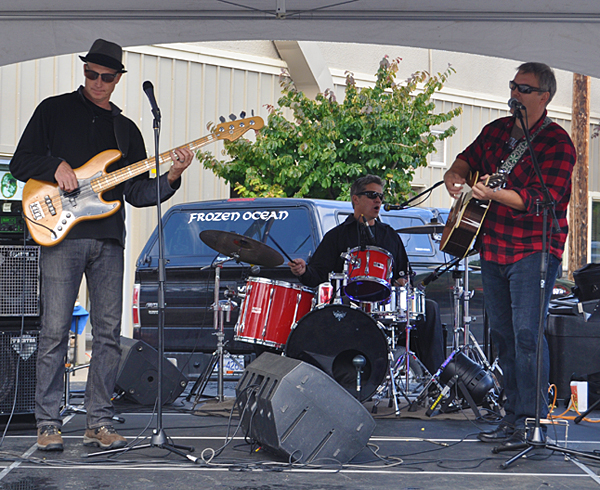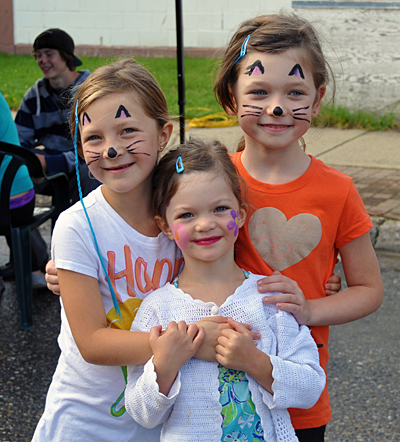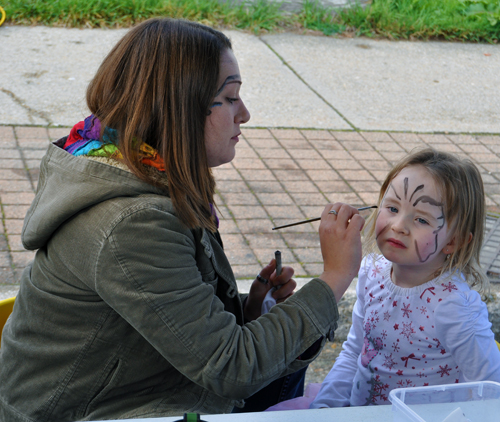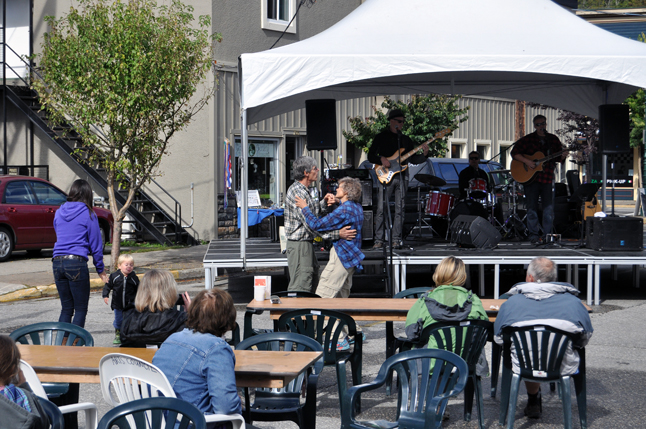 Happy 60th birthday to the Revelstoke Credit Union from David Rooney and The Revelstoke Current!
You really are a pillar in our community!