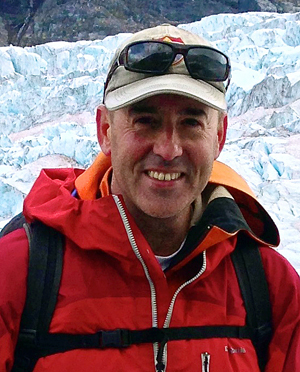 HeliCat Canada (HCC) has announced the appointment of Ian Tomm as its first executive director.
"As past executive director of the Canadian Avalanche Association and Canadian Avalanche Centre, Ian brings over a decade of non-profit management expertise as well as 17 years working in the Canadian snow-cat and helicopter skiing industry," said an announcement from the organization.
HeliCat Canada President Rob Rohn said Tomm is "the first individual to fill the new role of HCC executive director."
He'll have his work cut out for him.
Rohn said Tomm will manage day-to-day operations, assist the Board of Directors and committees in their work, act as the main voice of helicopter and snow-cat skiing in BC, build and maintain relationships with partner organizations, and work with government on behalf of the association's members.
"I couldn't be more excited about this new opportunity and look forward to working with the passionate and dedicated group of companies that make up the membership of HeliCat Canada," Tomm said of his appointment.
He has already started in his new role and looks forward to introducing himself and talking with members at the upcoming Fall General Meeting in Whistler, BC on Friday, September 27.
In announcing Tomm's appointment, Rohn also thanked the CEO and staff of Canada West Ski Areas Association (CWSAA) for their assistance in helping administer HeliCat Canada up to now. HeliCat looks forward to continued close working relationships between HeliCat and CWSAA well into the future.
The mountains of British Columbia are home to the largest backcountry helicopter and snowcat skiing industry in the world.  Every year people from around the globe travel to BC to ride the legendary snow of B.C. 's backcountry via snow-cat or helicopter. Since 1978, HeliCat Canada has been the voice of the helicopter and snow-cat skiing industry in Canada.  HeliCat Canada members are dedicated to the highest safety, environmental and ethical standards. For more information visit www.helicatcanda.com.