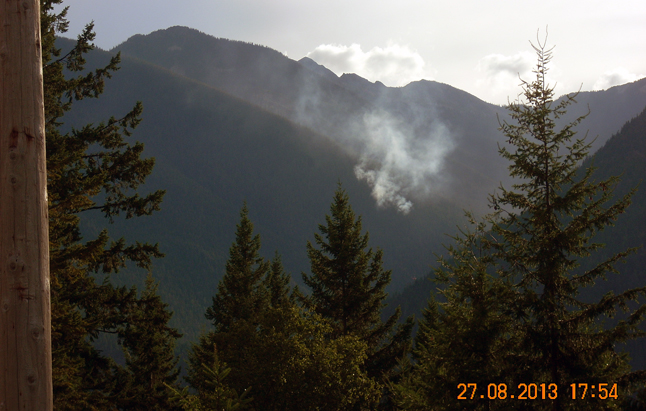 The Wildfire Management Branch is monitoring a fire near Wee Sandy Creek in Valhalla Provincial Park. This wildfire was caused by a lightning strike on Aug. 26 and smoke is visible in New Denver, Silverton and along Highway 6.
This fire is burning in a remote area of the park and is not threatening any trails, structures or communities. Due to its remote location and steep terrain in the area, it is unsafe for firefighters to access the site. The wildfire is currently less than one hectare in size and the Southeast Fire Centre is monitoring the fire's activity.
A statement from the Southeast Fire Centre says smoke may be visible in other areas of the Southeast Fire Centre today as wind carries smoke north from the large wildfires in California. The largest of these fires, near Yosemite National Park, covers nearly 75,000 hectares.
The Fire Danger Rating in the Southeast Fire Centre is mostly "low" to "moderate", with pockets of "high" near Grand Forks, Nelson, New Denver and Duncan Lake. As of today, 281 wildfires have burned 554 hectares in the Southeast Fire Centre. Of those fires, 244 were caused by lightning and 37 were caused by people.
To report a wildfire or unattended campfire, call 1 800 663-5555 toll-free or *5555 on a cellphone.