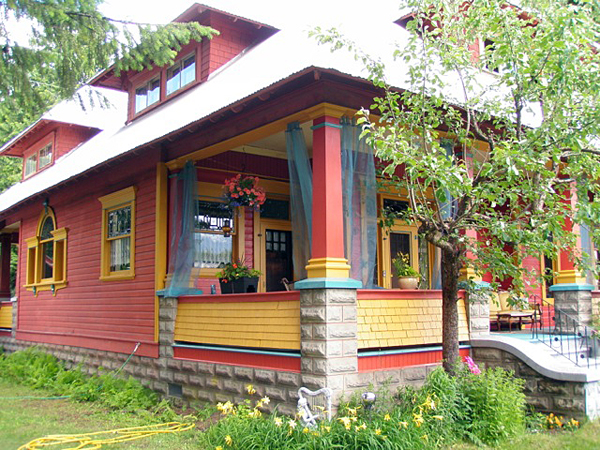 ***
The new Columbia Shuswap Invasive Species Society is holding three operational planning meetings this fall.
The first will be in Golden on Tuesday, September 10. The second will be in Salmon Arm on Thursday, September 12. And the last one will be in Revelstoke on Tuesday, October 1. That final planning meeting will conclude with its first-ever AGM
***
Singer Judy Lillace (formerly Judy Teto) will be performing a full concert with accomplished pianist Marilyn Wiwcharuk at Revelstoke United Church on Monday, July 29, at 7 pm.
She will be featuring vocal works by Purcell, Verdi, Faure, Mozart, Britten, Schubert, Haydn, Hindemith, Morawetz, Vaughan Williams, Cohen and herself. Judy recently completed her Associate Degree in Classical Singing through Conservatory Canada with First Class Honours; she was referred to as "inspirational" and "a delight to hear".
Although this concert is primarily classical, Judy is known for her ability to switch effortlessly between all genres of music. She teaches singing at her studios in Salmon Arm and Revelstoke. The church is located on the corner of Mackenzie Avenue and Third Street. All donations will support the work of the Revelstoke United Church
Please click here to view the poster.
***
Five places are still available for kids between the ages of nine and 12 for the Midsummer Night's Dream Summer Drama Day Camp, says Revelstoke Performing Arts Centre Manager Miriam Manley.
"Do you know some high-energy kids who love to dance and perform and generally be the centre of attention? Or an older teen looking to take their acting skills to the next level? Revelstoke's newest summer drama program may be the creative outlet they're craving!" she said in an e-mail to The Current.
The five-day program will culminate in a performance of A Midsummer Night's Dream where participants will perform with professional actors for the whole community.
Theatre Prospero is a professional theatre company based in Edmonton producing outstanding classical theatre since 1996.
Summer Drama Day Camp
Drama Workshops
Improvisation, physical theatre, dance, stage combat, voice, music, theatrical design and more.
Theatre Production
Work with professional actors, directors and choreographers to create the main production, act in the show and learn about lighting, set, costume and sound design.
Final Performance
Perform alongside professionals in a full-scale performance of A Midsummer Night's Dream at the Revelstoke Performing Arts Centre on the final evening of the program.
Program Details
Dates: 9am – 3pm, Monday July 15- Friday July 19
Final Performance: 7:00pm, Friday July 19
Program cost: $130
Scholarships Available
Location:
Revelstoke Performing Arts Centre &
Revelstoke Secondary School Drama Studio
To Register:
Email: revelstoketheatre@gmail.com
Phone: 250 814 7386