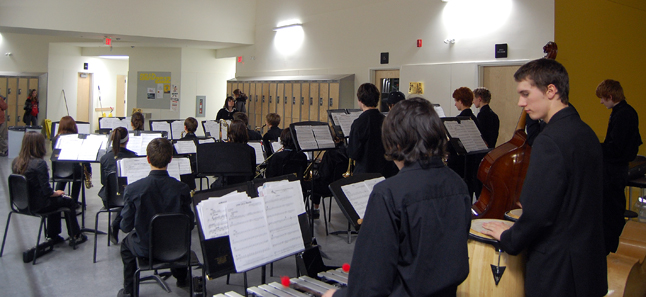 By David F. Rooney
The Rvelstoke Arts Council kicks off Street Fest 2013 with the RSS Jazz Band on June 28.
Every year the RAC brings bands from far and wide for free concerts in Grizzly Plaza. Locals love it and newcomers and visitors will find that an hour or two listening to great music in the plaza is a terrific way to end the day.
The Current will be running photos and info about each performer beginning three days in advance of their moment on stage.
This year's line-up looks like this:
| | | |
| --- | --- | --- |
| 28-Jun | | HIGH SCHOOL JAZZ BAND |
| 29-Jun | | TANYA LIPSCOMB |
| 30-Jun | | MARITIME KITCHEN PARTY |
| 01-Jul | | THE CLIFF JUMPERS |
| 02-Jul | | WILLHORSE |
| 03-Jul | | TOBY BEARD |
| 04-Jul | | CORNSTARR |
| 05-Jul | | COAL CREEK |
| 06-Jul | | TOBY BEARD |
| Sun07/07/2013 | | SHARON SHOOK |
| 08-Jul | | CHARLIE BURTON |
| 09-Jul | | MATT POTTER AND THE PLANTS |
| 10-Jul | | BROKEN DOWN SUITCASE |
| 11-Jul | | LITTLE MISS HIGGINS |
| 12-Jul | | MIKE ALVIANO |
| 13-Jul | | MIKE ALVIANO |
| Sun14/07/2013 | | PICTURE THE OCEAN |
| 15-Jul | | PICTURE THE OCEAN |
| 16-Jul | | JESSE JUNGALWELLA |
| 17-Jul | | UNCORKED |
| 18-Jul | | UNCORKED |
| 19-Jul | | RELATIVE JAZZ |
| 20-Jul | | SHANNON LYON |
| Sun21/07/2013 | | DEAD STRINGERS |
| 22-Jul | | STEVE PALMER |
| 23-Jul | | THE STURGEONS |
| 24-Jul | | THAT GIRL AND EARL |
| 25-Jul | | THAT GIRL AND EARL |
| 26-Jul | | RIPPIN RATTLERS |
| 27-Jul | | JOANNE STACEY & FRIENDS |
| Sun28/07/2013 | | THIS MEANS WAR |
| 29-Jul | | BLACKBERRY WOOD |
| 30-Jul | | SEAN ASHBY |
| 31-Jul | | SMOKEKILLER |
| 01-Aug | | TEQUILA MOCKINGBIRD ORCHESTRA |
| 02-Aug | | COD GONE WILD |
| 03-Aug | | MAT DUFFUS |
| Sun04/08/2013 | | SHARON SHOOK |
| 05-Aug | | MAT DUFFUS |
| 06-Aug | | CHRIS GRIEVE |
| 07-Aug | | DEVON COYOTE |
| 08-Aug | | STEVE PALMER |
| 09-Aug | | JOANNE STACEY & FRIENDS |
| 10-Aug | | NICE VERDES |
| Sun11/08/2013 | | NICE VERDES |
| 12-Aug | | JESSICA STUART FEW |
| 13-Aug | | BOB ROGERS JAZZ |
| 14-Aug | | BOB ROGERS JAZZ |
| 15-Aug | | THE WHEAT IN THE BARLEY |
| 16-Aug | | JOHN AND HOLLY |
| 17-Aug | | TANYA LIPSCOMB |
| Sun18/08/2013 | | LINDSAY MAY |
| 19-Aug | | THE REV |
| 20-Aug | | BENNY WALKER & BAND |
| 21-Aug | | MICHAEL WOOD BAND |
| 22-Aug | | THE REV |
| 23-Aug | | SEAN ASHBY |
| 24-Aug | | DENIS SEVERINO |
| Sun25/08/2013 | | FAYE BLAIS |
| 26-Aug | | GARY KEHOE |
| 27-Aug | | GARY KEHOE |
| 28-Aug | | BLACKBERRY WOOD |
| 29-Aug | | MARITIME KITCHEN PARTY |
| 30-Aug | | JOHN JENKINS |
| 31-Aug | | BLUE SCARLETT |
| 01-Sep | | BLUE SCARLETT |