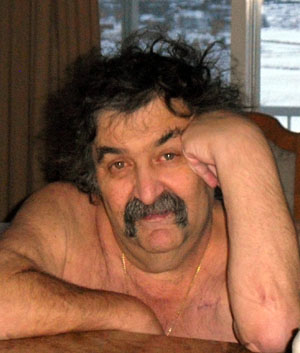 Mr. Micheal Anthony (Mike) Bafaro died suddenly at Royal Inland Hospital, Kamloops on Tuesday, June 18, 2013, at the age of 55 years.
A Mass of Christian Burial will be held from St. Francis of Assisi Catholic Church, Revelstoke on Tuesday afternoon, June 25 at 1:30 pm with Father Aaron de Dios celebrant.  Interment of Mike's cremated remains will take place in the family plot of Mountain View Cemetery, Revelstoke at a later date.
In lieu of flowers, memorial contributions may be made to the Heart & Stoke Foundation of BC, #201-635 Victoria Street, Kamloops, BC V2C 2B3.
Mike was born in Revelstoke, BC, on November 20, 1957, and had been a lifelong resident until his move to Vernon in 2007.  Mike was very active in sports during his life. He enjoyed playing soccer, baseball, hockey and golf.  He was also well known for his dedication to coaching soccer.  He loved the quality time spent with his family and was fond of his time at his trailer on the Shuswap.
Mike was predeceased by his parents, Filippo and Maria and several other family members.  He is survived by his wife, Diane of Vernon;  children: Tony (Jessie) Bafaro of Kelowna, Stacie Bafaro and Sean Bafaro, both of Vernon and friend Ryan Bradley of Vernon; his dogs Gizzy and Pika; brother, John (Angela) Bafaro of Revelstoke, their children: Phillip (Karley) Bafaro and their son Nixon, Franco (Ashley Dubois) Bafaro and Steven Bafaro all of Revelstoke; sister, Maureen Bafaro of Kamloops; sisters-in-law, Tracy Baird of Rocky Mountain House, Alberta and her children Justin and Janelle Krabben; Glenda Chambers of Vernon and her children Marisa and Danny Chambers as well as parents-in-law Bill and Louise Baird of Pender Island and many other family members in Canada and Italy.
Messages of condolence may be sent to the family by visiting Mike's obituary notice at www.brandonbowersfuneralhome.com.
Arrangements are in the care of Brandon Bowers Funeral Home, Revelstoke.