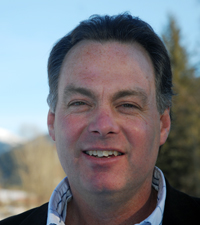 Forestry is incredibly important to the economy of our area.  The BC Liberals may only want to talk about natural gas, but people in my communities know that forestry must not be ignored.
Unlike much of rural British Columbia, this area has maintained a fairly healthy manufacturing base.  And the market for our manufactured wood products is strengthening in the United States which is good news for us.
This constituency is fortunate to have Downie Timber, Selkirk Specialty, Stella Jones, LP Golden, Brisco Wood, Skookumchuck Pulp, WoodEx, and Canfor operations in Radium and Canal Flats.  These mills provide hundreds of family supporting jobs and millions of dollars in wages.  Their success means a lot for all of us.
While this industry is highly dependent on market forces, the government is still responsible for ensuring that it provides the right environment for success.
Our forests must be managed sustainably.  With 94% of our province owned by the Crown, the provincial government has an obligation to manage it properly.
Without careful stewardship by government, it becomes difficult to assure our international buyers that our wood products are environmentally sustainable.  Forest companies have been clear that they rely on British Columbia's good reputation in forestry to retain their certification.
The provincial government is putting this certification at risk.  The government is not replanting trees, nor is it doing proper timber and non-timber inventory.  The government is not fulfilling its obligation to include local communities or First Nations in decision making.  And, the BC Liberals intend to cut a further $40 million from the Ministry of Forest. This is a perilous path.
People in my communities understand the true value of forestry for our local economies.  We know that forestry can continue to provide prosperity if we make the right decisions.  If you are concerned about the cuts that are planned for the Ministry of Forests, take a moment to send an email to FLNR.minister@gov.bc.ca.
MLA for Columbia River-Revelstoke Norm Macdonald is also the Deputy Chairman of the Special Committee on Timber Supply and 
Opposition Critic for Forests, Lands and Natural Resource Operations
 . He can be reached at 250-344-4816 | 1-866-870-4188 |104, 806 9th Street N | Box 2052 Golden BC V0A 1H0 | www.NormMacdonald.ca