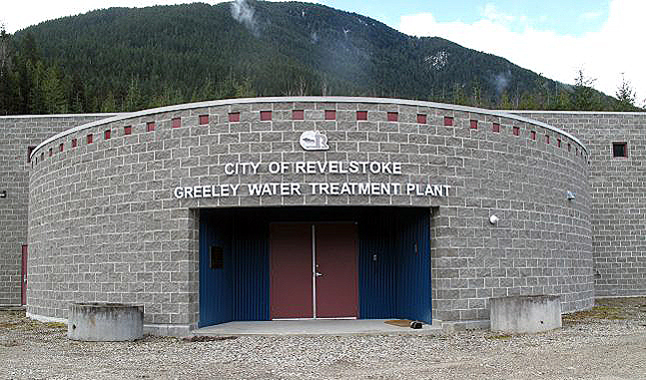 By David F. Rooney
An organization called the BC Tap Water Alliance (BCTWA) is urging City Council to act now and save the Greeley Creek watershed from economic development.
The alliance said in a letter to Council that the Greeley Creek watershed is not — at this particular time — protected under the law.
"We would advise the City… to make immediate inquiries with both the Ministry of Lands and the Ministry of Environment about the reserve status history of Greeley Creek, and to immediately request the government to reinstate or re-register Greeley Creek as either a Section 16 Map Reserve, or as a Section 15 Order-in-Council Reserve, over its hydrographic boundaries in order to protect your vital interests," BCTWA Coordinator William Koop said in the letter.
The alliance describes itself as the "unofficial, interim custodian, advocate and defender of British Columbia's drinking watershed reserves and those community watersheds not, or not yet so, reserved."
Its message was one that Mayor Davis Raven heeds.
There is "absolutely no way we can leave the Greeley watershed unprotected," he told Council on Tuesday.
Council directed City staff to investigate the matter.
Greeley is the main source of potable water for most of the city's population. Dolan Creek on the west side of the Columbia River provides potable water for residents of the Big Eddy. It, too, is not protected, the BCTWA said. (Click here to read its letter to Council.)
Meanwhile, Jason Roe, Black Tie Properties' chief operating officer, said Thursday morning that the province has stopped his Revelstoke Adventure Park project in its tracks until he can clarify a number of issues.
He says he received the news verbally and is waiting on a formal letter that outlines the acti9ns he must take to allay concerns about the 282.5-hectare project.
"This is not over," he said, adding that the adventure park is not in the watershed.
The City wrote the province on June 3 about its concerns regarding development at Greeley Creek and Mayor Raven said Thursday that it's normal for development negotiations to take time. (Click here to read that letter.)
"Look at RMR," he said. "It took years for that to go ahead."
In his letter, Koop included an outline of Greeley Creek's on-again/off-again history of protection. It was protected as early as 1917, first by the federal government and later by the province, but somehow lost that status sometime after 1969.
"In 1969, when the City of Revelstoke was confronted with a tenure proposal for "horse riding trails" in the Greeley drainage, the City asked the Department of Lands, Forests and Water Resources to help protect the watershed," Koop said in his letter. "The City…  could not locate its files on the protection tenure history of Greeley Creek. According to government records, the Greeley Creek Reserve file had somehow been misplaced, and another reserve, a Section 16 Map Reserve, was re-established over Greeley Creek on August 25, 1969, which protected the watershed from the said recreation tenure application. "
However, he said a recent inspection of a provincial list of Watershed Reserves forwarded to the B.C. Tap Water Alliance in late 1997, both Greeley Creek and Dolan Creek (Big Eddy) were no longer included.
"Similarly, in a May 2013 list of provincial Watershed Reserves, Greeley and Dolan were also absent," Koop said.