By David F. Rooney
Got a burning political question? Need to see how the four candidates seeking election in this riding stack up against each other before you decide who to back?
Well, the Revelstoke Chamber of Commerce may be able to help you out during its April 22 All-Candidates Debate at the Community Centre at 6:30 pm.
Executive Director Judy Goodman said the Chamber is putting together a list of 15 questions of its own as well as a package of questions from members of the public.
Questions from the public can be submitted prior to the forum and dropped off at the Revelstoke Chamber of Commerce, 204 Campbell Avenue, or e-mailed to Goodman at executive@revelstokechamber.com.
She said the four candidates in the May 14 election — incumbent MLA Norm Macdonald of the New Democratic Party, Doug Clovechok of the BC Liberals, Laurel Ralston of the Green Party and Earl Olsen of the BC Conservatives — will not be allowed to see the questions in advance of the debate.
With former mayor Geoff Battersby as the moderator, each candidate will be allowed to present a five-minute opening statement as well as a closing statement, the length of which has yet to be determined. Please click here to read the official rules for the debate.
Here are thumbnail bios of the four candidates: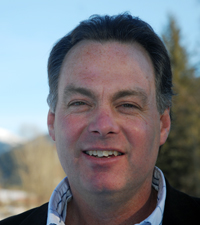 Norm Macdonald is the incumbent MLA and New Democratic Party candidate. He has held the riding of Columbia River-Revelstoke since 2005 when he wrested away from BC Liberal MLA Wendy McMahon. Macdonald was a teacher and principal in Golden as well as a town councillor and mayor. He is currently the Official Opposition Critic for Forestry. Click here to visit Norm's Facebook page. His Revelstoke campaign office is at 2B 300 West 1st Street. The phone number is 250-837-3099
BC Liberal Party candidate Doug Clovechok is a former teacher from Calgary and has lived at
Fairmont Hot Springs in the Columbia Valley for the last several years. He is currently on a leave of absence from his position as administrator of the College of the Rockies in the Columbia Valley. Clovechok has spent the last year crisscrossing the riding attending public events and getting to know people from Kimberley to Revelstoke. He is an earnest believer in the power of small business and in community development. Click here to visit Doug's Facebook page. His campaign office is at 308 First Street West and the number there is 250-837-3446.
Earl Olsen is a retired certified general accountant from Alberta who now lives in Farmont Hot Springs and is running for the seat under the BC Conservative party banner. The party's website has only this to say about him: "His working career focused on private- and public-sector management responsibilities, as well as small business ownership. Prior to retirement, Earl was a partner in a firm that owned large printing plants in Edmonton and Calgary.
"He is actively involved in Columbia Valley community activities, and serves as a volunteer fireman/first-responder. Earl also loves the outdoors and is enthusiastic about kayaking, touring on his trike and working with wood."
Olsen appears to have a personal Facebook page and a brief bio on the BC Conservative website but, at this time, no dedicated campaign website or Facebook page. Direct contact information for Earl Olsen is unavailable at this time, however, you may be able to reach him through the party's e-mail at office@bcconservative.ca or its office phone at 604-530-1410.
The Green Party candidate in this constituency is Laurel Ralston, an Ontario-born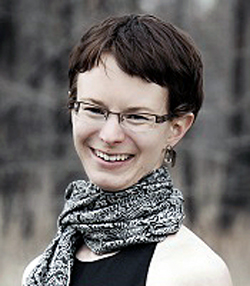 philosophy grad. She has lived in Kimberley since September 2006 and is described in her Green Party bio as "a dedicated and respected community leader." She is serving her fifth term as the president of the Kimberley Arts Council and in 2009-2010 she wasas a director of the Kimberley Chamber of Commerce. She is a professional musician, writer, editor, and consultant. From October 2008 through June 2011 Ralston was the Outreach Coordinator at Wildsight, a regional environmental non-profit that does exceptional work in conservation, water stewardship, community environmental sustainability and environmental
education.
She has a page on the party website and a personal Facebook page but, at this time, no dedicated campaign website or Facebook page. She does not have a Revelstoke campaign office but can be contacted by e-mail at laurel.ralston@greenparty.bc.ca and by phone at 250-427-3050.
There is a fifth party in the selection — the BC Excalibur Party. It does not have a candidate in Columbia River-Revelstoke. Please click here to visit its website.