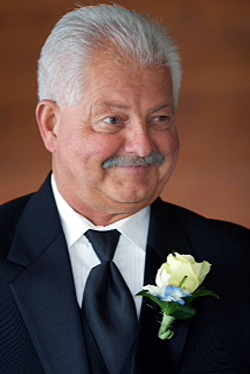 Mr. Dale Antoine Coueffin passed away at Bastion Place, Salmon Arm on Monday, March 18, 2013, at the age of 60 years.
There will be no formal funeral service by Dale's own request.
Dale was born in Revelstoke on November 18, 1952, and lived most of his life in the Revelstoke area until his move to Salmon Arm in 2005.  He will be well remembered as the manager of the logging division of Coueffin Construction Ltd.  Dale loved people and was willing to assist others whenever he could.  Many would say that Dale was willing to give the shirt off his back if it would help someone else.  He had a great sense of humour and loved to tell jokes.  Dale loved to eat and was always willing to try any type of food.   He loved the outdoors and was especially fond of spending time in the sun.  Dale loved children and animals and at any family event, Dale could be found outside playing with the children.
Dale was predeceased by his father, Tony in 1987.  He is survived by his wife Anita of Vancouver, two daughters: Kristy Coueffin of Vancouver and Amber (Kyle) Jones of Kelowna; two grandchildren: Sydney & Ryan of Vancouver; mother Gracia Coueffin of Revelstoke; siblings: Carol (Rick) Vigue of Revelstoke, Teresa Thompson (Rob Frausel) of Revelstoke, Kathy (Bill) Markstrom of Kelowna, Rhonda (Glen) Van Sickle of Fort St. John and Shane Coueffin of Vernon; numerous nieces and nephews as well as many good friends.
Messages of condolence may be sent to the family by visiting Dale's obituary notice at www.brandonbowersfuneralhome.com.
Cremation arrangements are in the care of Brandon Bowers Funeral Home, Revelstoke.