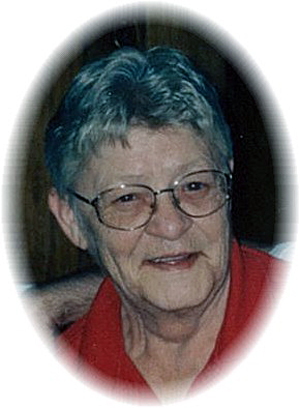 Ann Mary Aarnoudse passed away at Queen Victoria Hospital, Revelstoke on Thursday, March 7, 2013 at the age of 75 years.
There will be no formal funeral service by Ann's own request.  A gathering of family and friends will follow later in the Summer of 2013.
Ann was born in Arvilla, Alberta on July 22, 1937, and had been a resident of Revelstoke since 1973.  She loved fishing and camping and consistently outfished her partner Lloyd.  Ann loved to can fish and cook and was known for her wonderful feasts provided for family and friends at Christmas and Easter.  Those attending these events were always provided with her wonderful cherry delight dessert. She enjoyed spending time reading and doing puzzles and relished in the time spent with all of her family.
Ann was predeceased by her siblings: John, Bill, Steve, Frank and Verna.  She is survived by common-law partner, Lloyd Grayson of Revelstoke, ex-husband, Pieter Aarnoudse of Revelstoke, children: Jack (Lorrie) Aarnoudse of Revelstoke, Terry (Deb) Aarnoudse of Okotoks, Murray (Jannine) Grayson of Lloydminster, Alta., Brenda Grayson of Edmonton and Keith (Stephanie) Grayson of Halifax; Grandchildren Johnathan, Jennifer, E.J. and Kitten; great grandchildren: Kayden, Aliesha, Jordan and Austin; siblings George Pendrack of Morinville, Alta., Margaret Finnigan of Westlock, Alta; as well as numerous nieces & nephews.
Messages of condolence may be sent to the family by visiting Ann's obituary notice at www.brandonbowersfuneralhome.com
Cremation arrangements are in the care of Brandon Bowers Funeral Home, Revelstoke.