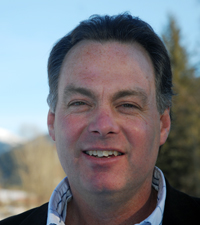 This will be my final MLA report before the May 14 election and I want to begin by thanking the people of Columbia River – Revelstoke for their support over the last 8 years.  Since my election in 2005, I have had the privilege of meeting so many of you, and my staff and I have been able to take on thousands of constituent cases over the years.  It has been an honour.
Over the next number of weeks, there will be a lot of discussion about what each political party stands for.  And there will be promises made by parties and individual candidates in an attempt to get your support.
Most often, parties promise to spend money on projects or programs.  And this is easy to do when there is lots of money to spend.  But this is absolutely not the case in this election.
In previous MLA reports, I have laid out in detail just how restrained the next government will have to be.  As a province, our financial obligations for many decades ahead will leave us with very little money to spend on actual projects or programs.
With this in mind, voters must be careful to question any candidate who makes grand spending promises.  This is why New Democrats are presenting a fully costed platform that clearly lays out exactly what we are going to do and how we are going to pay for it.
We recognize that 80 per cent of the jobs of tomorrow will require some form of post-secondary education or training.  That's why New Democrats will institute a needs-based student grant program so that students get the training they need.
We believe that we must stand up for British Columbia's environment and natural resources.  That is why New Democrats will reinvest in the health and future of our forests, which sadly, the BC Liberals have badly mismanaged.
We believe that government has a responsibility to address growing inequality.  That is why New Democrats will bring in a province-wide poverty reduction plan with targets and timelines.
I recognize that government cannot do everything.  And this is even more the case in our current fiscal situation.  But government can ensure that we get the fundamentals right.
That is the modest promise that I am making to voters in this election.
MLA for Columbia River-Revelstoke Norm Macdonald is also the Deputy Chairman of the Special Committee on Timber Supply and 
Opposition Critic for Forests, Lands and Natural Resource Operations
 . He can be reached at 250-344-4816 | 1-866-870-4188 |104, 806 9th Street N | Box 2052 Golden BC V0A 1H0 | www.NormMacdonald.ca