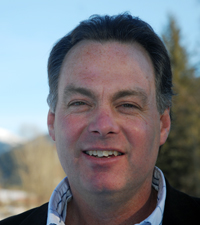 For the last 3 weeks, I have been visiting communities across British Columbia in my capacity as critic for Forests, Lands and Natural Resource Operations.  And this week I return to the Legislature where we will debate legislation that could have huge impacts on the management of our publicly-owned forest lands.
Forestry is incredibly important to our area.  And forestry is heavily impacted by government decisions because 94% of British Columbia's land base is Crown land, managed by the provincial government.
The BC Liberal record on forestry is not a particularly positive one.  While the BC Liberals have been in power, BC has lost 30,000 jobs in forestry.  And over 70 manufacturing facilities have closed.  But they have also failed in their responsibility to manage the land base.
As a result, returning BC's forest to a healthy state will only come with measured investment and a clear plan.
I have met with industry, workers and community groups across the province.  In those meetings, I proposed measures that could be taken to improve the management of our public lands.
I believe that there needs to be an attitude shift in government. We need to take practical steps by investing in reforestation of our public lands, investing in updating our timber and non-timber resources inventory, and re-establishing the Research Branch so that we can understand the implications of climate change.  We need to update land-use planning by including rural communities in decision-making.  And we need to ensure that the Forest Service has the capacity to meet its responsibilities managing forest insects and disease, forest and range evaluation, restoration and landscape management.
The investments that I am proposing are needed to take care of our most valuable asset.  And these are the investments that people in the communities that I represent have asked us to make.
MLA for Columbia River-Revelstoke Norm Macdonald is also the Deputy Chairman of the Special Committee on Timber Supply and 
Opposition Critic for Forests, Lands and Natural Resource Operations
 . He can be reached at 250-344-4816 | 1-866-870-4188 |104, 806 9th Street N | Box 2052 Golden BC V0A 1H0 | www.NormMacdonald.ca