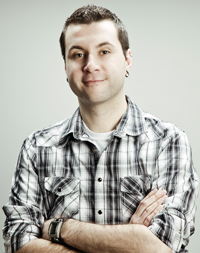 Late in 2011 an old friend of mine and I got into a debate about Star Wars.  More specifically, that great engine of Imperial tyranny and destruction, the Death Star.  Over pints of Guinness and in typical nerd fashion, we argued about the construction logistics and practical costs of a building project of that magnitude.  We consciously ignored the sensible fact a death star is a work of fantastical science fiction and has no realistic hope of existing whatsoever.
It seemed, however, that we were not the only nerds to consider this point.  Fast forward a few months to early 2012 when a group of economics students from Lehigh University in Pennsylvania determined the real cost of building a death star and posted online, (http://www.centives.net/S/2012/how-much-would-it-cost-to-build-the-death-star/).  Requiring about 1,000,000,000,000,000 tonnes of steel which would take thousands of centuries to produce, the cost for just the steel was determined to be $852 quadrillion dollars.  Lighting fixtures and other amenities would obviously require additional expenditure.
However, what about maintenance costs?  More recently in December 2012 the same economics students calculated the cost of simply mopping the floors of a death star (http://www.centives.net/S/2012/how-long-would-it-take-darth-vader-to-mop-the-death-star/).   Comments to both stories contributed healthily to the debate by suggesting alternative construction materials, and also weighing in on important factors such as what the gravitational pull would be on the death star itself and whether or not conventional steel would be able to handle the load.
Despite requiring 48 million labourers, approximately 33% of the American work force, to keep roughly 359.2 million square kilometres of floor clean, there are many that believe building a death star is extremely necessary.  Unlike local Revelstoke politics, the United States government believes public petitions are a great tool to receive input and direction from those who elect them.  In fact, the Obama administration created a website where American citizens can create petitions and, provided the petition reaches a predetermined signature threshold, the issue will receive an official critical response from the White House.  A petition to build a death star did just that.
Widely reported by major news outlets, a petition was developed in late 2012 to ask the U.S. government to begin construction of a death star by 2016.  It was proposed as a method to spur job creation and strengthen national defense and was signed by nearly 35,000 people, thus prompting an official response from the White House.  The response cited the above-mentioned online economic studies as the primary reasons why they would not be pursuing the project.  The response also noted however, that it would be foolhardy to spend such ludicrous amounts of taxpayers' dollars on something that has "such a fundamental [design] flaw that can be exploited by a one-man star ship" (https://petitions.whitehouse.gov/petition/secure-resources-and-funding-and-begin-construction-death-star-2016/wlfKzFkN).
Inconceivable resource needs, faulty defense capabilities, and practical usage aside, proponents of the 21st century death star project will not be dissuaded.  If the government will not follow the desires of the people, then the people will do it themselves.
Thus, a group in London, England began a Kickstarter campaign on February 4th that has currently raised nearly $400,000 towards its goals (http://www.kickstarter.com/projects/461687407/kickstarter-open-source-death-star).  Unsurprisingly, a rival campaign was quickly launched to combat the evil Empire and build an X-Wing star fighter and has also raised significant money (http://www.kickstarter.com/projects/simonkwan/crowdfunding-rebel-alliance-x-wing-squadron).   Nevertheless, it is broadly acknowledged the efforts of the '99%' Rebel Alliance cannot compete fiscally with the evil 1% of those holding the purse strings.
Despite all these advancements towards a death star, obviously there is no real chance of it actually being built.  Similarly, despite all the recent fanfare about the BC Liberals finally taking an interest in upgrading our section of the Trans-Canada Highway, we should not view it as our own personal 'new hope'.   Let us recall the four-laning Trans Canada Highway 'signs of promise' the government erected five years ago.  Let us not forget how the BC Chamber of Commerce, City of Revelstoke, safety organizations and concerned citizens have advocated for improvements for years.  Let us recall how nothing happened.
Convenient now at election time that there is so much to do about the TCH in battlefield Columbia River-Revelstoke.  Do improvements hinge on electing a Liberal candidate in our riding?
But wait!  Five years after putting up flashy signs along the highway committing no funds and no timetable to much needed public safety improvements, it's now time to gather 'feedback' (http://surveys.givingopinions.ca/s/bchwy1/).  If it takes five years to design a survey to draw input from a public which has been providing input about the Trans Canada for decades, what hope is there to truly see construction begin in our lifetime?  Certainly nothing can happen until the Federal government commits funds as well.  Of course, they're too busy debating how Canada will fend off a zombie apocalypse (http://news.nationalpost.com/2013/02/13/canada-will-never-be-a-safe-haven-for-zombies-foreign-minister-john-baird-tells-house-of-commons).
We're probably better off trying to build a death star.