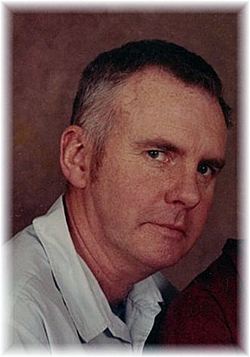 Mr. Morris Charles Tessaro passed away in Revelstoke on Wednesday, January 23, 2013 at the age of 72 years.
A Celebration of Life service will be held for Morris in the Spring or Summer of 2013.
In lieu of flowers, memorial contributions may be sent to the Elks & Royal Purple Fund for Children, 100-2629-29th Avenue, Regina, Saskatchewan S4S 2N9, in memory of Morris.  This fund will assist children with hearing and speech disabilities.
Morris was born in Mission, B.C.  on April 3, 1940, and had been a resident of Revelstoke since 1972.  He worked in sawmills most of his life as a planer man.  He was a member of the Revelstoke Elk's Club and a former member of the Royal Canadian Legion.  Morris enjoyed spending time in his garden or out on the water fishing.
He is survived by his wife Diane of Revelstoke; two children: Stuart Tessaro (Chantel Ingram) of Burnaby, Jacqueline Tessaro (Jeff Schroeder) of Cochrane; 2 grandchildren: Jordan and Katie Schroeder of Cochrane; his mother, Betty Harris of Kamloops, one brother, Gary (Pat) Tessaro of Vernon and one nephew Cale Tessaro of 100 Mile House.
Messages of condolence may be sent to the family by visiting Morris' obituary at www.brandonbowersfuneralhome.com.
Cremation arrangements are in the care of Brandon Bowers Funeral Home, Revelstoke