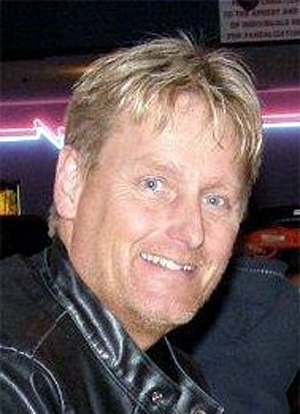 Mr. Michael John Ralph passed away at his residence in Revelstoke on Thursday, January 17, 2013 at the age of 51 years.
A Celebration of Life service will be held at the Revelstoke Community Centre on Friday, January 25, 2013, at 2 pm.  In lieu of flowers, contributions to a memorial fund honouring Mike's memory may be made at the Revelstoke Credit Union.
Mike was born in Bracebridge, Ontario on June 1, 1961 and had been a resident of Revelstoke since 1980. He worked in the shops for C.P. Rail for many years before a back injury forced early retirement.  Mike enjoyed spending time with his family, especially his grandchildren.  He was an active volunteer with kids, helping with soccer, baseball and any school functions.  He enjoyed camping, spending time on the water in his boat, water skiing, fishing and walking his dog, Ebynee.
Mike was predeceased by his parents, William and Jennie Ralph and is survived by his wife, Julie of Revelstoke; five children: Brennan (Nicole) Ralph of Edmonton and 'baby on the way', Kristin (Jason) Buckler and grandchildren, Phoenix and Lincoln all of Sorrento, Leslie Ralph of Calgary, Jessica Ralph (Moe Shanti) of Calgary and Kylie Ralph of Revelstoke; siblings: Jeremy (Sherri) Ralph of Port Coquitlam, B.C., Sonja Violette of Toronto, Ont., Martine (Merrick) Atkinson of Niagara on the Lake, Ont., and Tim Ralph of Toronto, Ont.; numerous nieces and nephews and his parents in law; Herb and Dale Marcolli.
Messages of condolence may be sent to the family by visiting Mike's obituary notice at www.brandonbowersfuneralhome.com.
Arrangements are in the care of Brandon Bowers Funeral Home, Revelstoke.