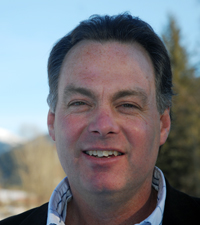 On February 12, we will finally return to the BC Legislature where we will be expected to sit for only 5 weeks.  This will mean that the Legislature will be in operation for only 19 days in the year leading up to the May 14 election.
One piece of legislation which must be introduced, and presumably passed, is the Provincial Sales Tax Act.  This legislation will bring to a close the final chapters in the BC Liberal's Harmonized Sales Tax (HST) debacle which began within weeks of their re-election in 2009.
The BC Liberals promised that this legislation will be tabled in October 2012 but the government failed in that commitment.  They have now, however, released a copy of the draft legislation ahead of the legislative sitting, and it is well worth studying, particularly if you own or operate a business.
If you would like a copy of the draft bill, please email my office at norm.macdonald.mla@leg.bc.ca or call 1 866 870 4188.
The BC Liberals promised that if they lost the HST referendum they would move back to the pre-existing Provincial Sales Tax.  But a reading of the bill indicates that the new PST is actually quite different.  It is up to you to decide whether or not the changes that have been made are consistent with the intent of the referendum result.
When the BC Liberals first broke their election commitment in 2009 and imposed the HST on British Columbians it was constituents who shared with me just how deeply your businesses and your budgets were affected by the HST.  Heli-ski operators, hair dressers, real estate professionals, and restaurant owners all provided detailed and informed views, and with that information we were able to successfully campaign to overturn the BC Liberal imposition of the HST.
In order to thoroughly debate the new PST legislation in the House it is important that I hear from you how this version of the PST will affect your specific business.   I thank you in advance for taking the time to share any concerns.
MLA for Columbia River-Revelstoke Norm Macdonald is also the Deputy Chairman of the Special Committee on Timber Supply and 
Opposition Critic for Forests, Lands and Natural Resource Operations
 . He can be reached at 250-344-4816 | 1-866-870-4188 |104, 806 9th Street N | Box 2052 Golden BC V0A 1H0 | www.NormMacdonald.ca