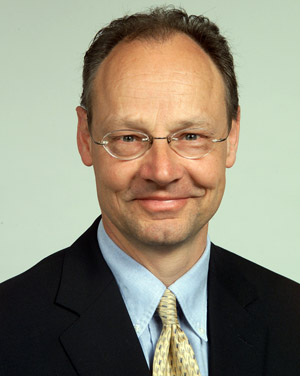 The Columbia Basin Trust (CBT) has a new chairman, Greg Deck of Radium Hot Springs.
Deck replaces Garry Merkel of Kimberley, who was instrumental in the formation of the CBT and served as vice-chairman from 1995 to 2006, then as chairman from 2006 to 2012.
"On behalf of CBT's Board and staff, I would like to thank Garry and acknowledge his many contributions; his input and leadership over the course of 18 years has been invaluable," Deck said in a statement released Wednesday. "Garry's impact on CBT — and through CBT, on the Columbia Basin — cannot be overemphasized."
Deck has been on the CBT's board since its inception in 1995, serving as vice-chairman from 2008 to the end of 2012. Nakusp's Laurie Page, who joined the board in January 2012, is taking over as vice-chairwoman.
"Greg helped found CBT and throughout the years has provided expert guidance and leadership to CBT, as well as to other local governments and organizations," said Merkel. "In Laurie's year with us, she has provided significant direction to the Board and has stood out through her outstanding efforts as a community volunteer. I also welcome Rick Jensen to the Board, and am pleased I can leave the governance of CBT in such capable hands."
Jensen joins the board from Cranbrook, where he is president and CEO of Panorama
Mountain Village, the board chairman of New Dawn Developments, a director of New Dawn Restorations and president of the Canadian Institute of Excellence.
Other Board members include Denise Birdstone (Ktunaxa Nation Council), Wendy Booth (Fairmont Hot Springs), Kim Deane (Rossland), Gord DeRosa (Trail), Cindy Gallinger (Elkford), Am Naqvi (Nelson), Andru McCracken (Valemount), Paul Peterson (Burton) and David Raven (Revelstoke).
CBT's 12-member board consists of qualified individuals appointed by the provincial government: six from among the nominees of the five regional districts and the Ktunaxa Nation Council and six others. All directors must be residents of the Basin.
The board meets six times a year in communities around the Basin. The public is invited to attend in order to meet the directors and ask questions about the organization's work in the Basin.
The next meeting is in Revelstoke on Friday, January 25, 2013 at 4 pm at the Hillcrest Hotel.
For more information about the Board, and to read highlights and minutes from Board meetings, visit www.cbt.org/board.
The CBT supports efforts to deliver social, economic and environmental benefits to the residents of the Columbia Basin. To learn more about CBT programs and initiatives, visit www.cbt.org or call 1-800-505-8998.