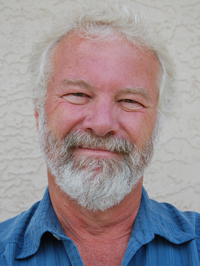 Long-time residents know that Revelstoke is a place that welcomes diversity. Sure, there are people who rant about Australians and other visitors. But they are most definitely in the minority.
Eager to ensure that newcomers feel welcome to town, a number of organizations have cobbled together Revelstoke's First Annual Welcome Week for Seasonal Workers and Visitors. This week-long event starts on Friday, December 7, and ends on Saturday, December 15. Naturally, none of the events listed below are restricted to visitors. In fact the more local residents who attend the better, says Jill Zacharias.
"It'a all about integrating people into our community," Jill, who is the City's Social Development coordinator, said  Thursday afternoon.
"We're trying as a community to bring new people here. Yes, many of them are young and a lot of them have dreadlocks but we still want them  be involved in community life. How is that a bad thing?"
It's not! That's the short answer. The longer answer is that our younger and newer residents have the energy and imaginations necessary to ensure that our overall community and its constituent organizations and groups remain creative and vital.
If you are, like me, one of those people who thinks social, artistic and ethnic diversity is a wonderful thing come down to the Community Centre on Sunday, December 9, from 5 pm until 7 pm for a steaming hot bowl of chili and the official kick off of this new week-long celebration of all things Revelstoke.
There are plenty of events all week. Check out www.revelstoked.ca or The Current's Today Calendar – or listen to Stoke FM 92.5 for the Community Events Calendar updates.
If getting around town is problematic use the City's public transit system. It's free to all between December 10 and December 31. Click here to find a bus schedule (it's on the second page of the PDF) or pick up a hard copy bus schedule at City Hall or the Community Centre.
Week-long events include the Visual Arts Centre's Gifts from the Gallery affordable art sale. It's openDecember 8 to December 13 – 12 noon until 4 pm daily; and bowling at The Cabin. It offers $10 off lane rentals  Monday, December 10 to Thursday December 13.
Here's a list Jill sent me about the rest of the week's event, including a free Rotary Club pancake breakfast at the United Church on December 15:
Date
Description
Friday, Dec 7th
– Rev Curling Club Drop-in 7-10 pm $5- Youth Coco House at the United Church Hall (3rd& Mackenzie) – Open mic – Performers sign up at 6 pm, doors open at 7 pm, music starts at 7:30 pm.-The Visual Arts Centre opens its Gifts from the Gallery affordable art show and sale at 6 pm. Click here for more details.- Benoit's Wine Bar – Jam Night starts at 9 pm
Saturday, Dec 8th
– Downtown Revy – Santa Claus parade – 4 pm to 5 pm- Revelstoke Forum – Grizzlies Hockey Game 7 pm – $10/adult & $8/student
Sunday Dec 9th
– Revelstoke Railway Museum – 2 pm – Coffee in the dining car– stories with retired railroaders– Welcome Week 'kick off' meet & greet reception – Community Centre – 5 pm – 7 pm – Chili dinner only $5
Monday Dec 10th
– Check out the Aquatic Centre for an apres-ski soak – Pubic swim is every day anytime when the pool is open!
Tuesday Dec 11th
– Roxy Theatre – Tightwad Tuesday– movie only $5 (The Life of Pi)- Free workshop – 'Boost your immunity' – 7 to 9 pm Revelstoke Community Centre (winter health tips)
Wed Dec 12th
– Balu Yoga – Free Hot Yoga Class – 7 pm- Open Mic Night at the Last Drop 9 pm
Thursday Dec 13th
– Revelstoke Forum – Puck Shooters Drop-in Hockey 11:30 am – 1 pm- Revelstoke Museum & Archives invites you to attend our Ski History Open House -11:00 am to 6:00 pm. View our new exhibit, and check out our new book. Free admission to the museum (315 First Street West)- Performing Arts Centre – 7 pm "Christmas Seasonal Sounds" – $10 (featuring the Community Band, Swing Monkeys, Cadet Band)- Darts night at the Last Drop
Friday Dec 14th
– Revelstoke Forum – Puck Shooters Drop-in Hockey 11:30 am – 1 pm- Come down to Grizzly Plaza for the holiday train – free live music starts at 6 pm – donations to the Food Bank accepted.- Rev Curling Club Drop-in 7-10 pm $5- Revelstoke Forum – Grizzlies Hockey Game 7 pm

– Benoit's Wine Bar Jam Night starts at 9 pm

Saturday Dec 15th
– Free 'Welcome Week' Pancake Breakfast cooked by the Revelstoke Rotarians – 8 am to 10 am at the United Church Hall (3rd & Mackenzie)– An Australian Christmas – Revelstoke Museum & Archives 1 pm – 3 pm- Stoked Yoga, Sutton Place Hotel (base of RMR) – Free Apres Ski Yoga – 3:30 pm- Ski Mountaineering World Circuit Fundraiser – Live Music – Last Drop – 7 pm – 11 pm

– Revelstoke Forum – Grizzlies Hockey Game – 7 pm – 9:30 pm